The Budget will set the foundations for a recovery in the construction sector and will lead to thousands of jobs being created, according to the Construction Industry Federation (CIF).
The Government announced several measures aimed at boosting the construction sector and removing some of the unemployed construction workers from the Live Register.
Among the measures announced for the construction sector were:
• A stimulus package of €200m for capital projects from the lottery license funding including road maintenance, sports capital grants and an international training arena, an events' centre for Cork, housing adaptation grants and other measures
• €30m for State house building programme
• €10m for unfinished housing estate initiatives
• Further round of capital investments to be announced next year
• Home renovation tax incentive scheme
• An extension of the Living City initiative to Cork, Galway, Kilkenny and Dublin and will extend it to all buildings built before 1915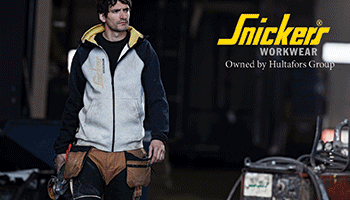 • Extending capital gains tax incentives to end of 2014
• Extending REIT investments
• NAMA may extend additional working capital to the construction sector. This will include the creation of housing and commercial office space in Dublin.
• Measures to curtail the shadow economy
• Start your own business initiative.
At present, the construction sector accounts for one in four of the people on the dole. According to the Government's own figures, since the downturn began, 60% of the jobs lost have been construction related.
Speaking about the Budget, the CIF believes the measures announced will offer hope to construction workers and construction companies around the country.
"Our main argument to the Government has been that the construction sector offers the best opportunity to create a lot of jobs quickly," said CIF Director General Tom Parlon. "The Government has been taking that point on board and they have proven that today by bringing forward a number of measures which will boost our industry and through what Minister Noonan had to say in his Budget speech.
"Our sector is on the verge of a recovery and this will help accelerate that process. We've already seen that construction employment jumped by 6,400 between Q1 and Q2 of this year. I would expect to see further growth with thousands of construction jobs being created on the back of the steps taken by the Government today. We will also see further activity for the many construction companies who have been able to keep going through this difficult period for our industry.
"The Government deserves credit for bringing forward these measures and for realising the importance of encouraging growth in the construction sector. Our sector wants to play its part in the recovery of the economy. The initiatives in the Budget will help us to start making a larger, sustainable contribution to this country's economic growth."
(CD/JP)