A construction firm in Northern Ireland has completed work on a multi-million pound development in Scotland.
Dixons Contractors developed the Academy of Sport and Wellbeing at Perth College UHI, University of the Highlands and Islands, Scotland, in time for the 2016/2017 academic year.
The £7 million structure not only includes a multi-purpose sports hall with bleacher seating for 400 spectators, spacious gyms, dance and fitness studios but also facilities for hairdressing and beauty therapy students and a state-of-the-art climbing centre.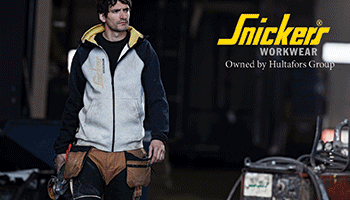 Opening in time for the academic year, students, staff and the wider community have already begun enjoying the purpose-built academy, which contributes greatly to the culture of health and wellbeing.
Managing Director, Declan McKendry, commented: "We are delighted to deliver our expertise and quality services to projects in Ireland and across the UK from our roots and headquarters in Northern Ireland. This design and build project was a tremendous development to be part of, we delivered a modern building designed to be fully inclusive and accessible. We are extremely proud of what we have achieved and the facility is a great asset to the college in the future."
The University of Highlands and Islands project was completed in partnership with Scotland-based design and architecture firm, Keppie Design and sports hall construction specialists, Ball Hall.