Time and date
CONSTRUCTION DIRECTORY
Renderplas Ltd

Contact Details
Contact
Mr D Leedham-Green
Address
Number 2
70-72 High Street
Bewdley
County Worcestershire
DY12 2DJ
England
About Renderplas Ltd
Renderplas PVC Beads
Renderplas manufactures and sells 51 profiles of sustainably produced PVC beads to the rendering, plastering, wall systems and drylining trades.

Consistently high quality Render Beads, Plaster Beads and Drylining Beads
Manufactured in compliance with ISO 9001:2001, Renderplas innovates and delivers consistently high quality render beads, plaster beads, and drylining beads to exacting specifications worldwide. 

All Renderplas beading is made to the BSEN 13914-1:2016 (External Rendering) standard.

20 years of innovation has built an extensive range of 39 profiles: Corner beads, Angle beads, Stop beads, Bellcast beads, Movement joints, beads for external rendering, Skim beads, Edge beads, Plaster Stop beads, for internal plastering and drylining. With most beading profiles available in 9 different colours.

Sustainable building products superior to metal beads
With specifiers moving towards more sustainable building products, Renderplas offers a genuinely green building choice over traditional stainless steel beads. All of the plastic beads made by Renderplas have a carbon footprint that's a fraction of their metal bead competition. All white beads are made with 100% recycled impact modified exterior grade PVC, with coloured beads using up to 96% recycled material.

As metal beads, whether they are galvanised plaster beads or stainless steel render beads, have a tendency to corrode or fail to comply with rendering standards, plastic beads are becoming more widely used. Easier to work with than a metal bead, and significantly lower in whole life costs, PVC beads are the environmental and modern choice.

For use in external envelopes, internal walls and partitioning that range from Sand and Cement to proprietary panelling systems, Renderplas has high performance alternatives to corrosive galvanised beads and insubstantial plastic beads that have been sold on the market in the past and that have a tendency to stain or break down over time.

Wall covering systems increasingly use colour and the Renderplas range of colour beads is designed to compliment all of the most popular through colour render available today.


Gallery
Click to close
News
02/08/2018
Renderplas PVC beads beat the weather on the ITV 'Love Your Garden' - NHS 70th anniversary special
---
Renderplas were extremely happy to learn their products had been chosen to help create raised planters in the ITV gardening show 'Love Your Garden', earlier this year.

Alan Titchmarsh and his team faced their biggest ever challenge when they were asked to create a multi-functional garden for patients, staff and parents to enjoy at the Royal Manchester Children's Hospital as part of the NHS 70th Anniversary celebrations.

When James Kitching, Director of Rendit Ltd, and his render experts were asked to create a series of raised planters in an area of the plot featuring a sunken garden, they were delighted to help out and had no hesitation in choosing to use Renderplas PVC beads to help with the job.

Renderplas corner beads and stop beads allowed the team at Rendit to create straight lines quickly and provide a lasting, robust edge to the raised beds. Renderplas beads are impact resistant; a key feature in an area of high traffic and where children would be playing.

Daniel Leedham-Green, Managing Director at Renderplas comments, "PVC beading is a far sturdier option than old-fashioned metal beading and of course, it'll never rust. A small knock will bend and dent metal causing chips and weakness whereas Renderplas impact resistant PVC absorbs knocks and blows. Renderplas beads will last at least 25 years and definitely for the lifetime of the render even in a busy hard working environment like a recreational hospital space."

The weather was freezing cold during the project and James Kitching pointed out that, "One of the main benefits of using Renderplas PVC beads on this job is that there was no cracking or splitting, as can happen with inferior beads. Also, due to the cold weather, the render took longer to go off but because of the quick and easy installation of the beads, we managed to keep to schedule."

The finished results could be seen on the programme, which aired on ITV on Tuesday 22nd May 2018. The whole garden looked fantastic and the raised beds really stood out with their sleek lines, and K Rend Polar White render.

Daniel Leedham-Green extends congratulations to everyone involved, commenting, "This was an extremely worthwhile project. We were excited to see our PVC beads used to create such effective raised planters which will bring enjoyment to all who use the hospital garden throughout the seasons."

29/05/2018
MODERN, CRISP DETAILS THAT LAST THANKS TO RENDERPLAS MOVEMENT BEADS
---
Renderplas PVC movement joint beads were critical components in the successful rendering of Treliske Retail Park in Truro, Cornwall.
Bruce Clarke of Somerset Plastering, who undertook the 1,300m2 render refurbishment, says; "The use of movement joint beads should be considered on all rendering projects. All buildings move over time and the rendered surface of a facade is no different. Whether the sun is shining on an aspect or freezing rain is lashing against it, render will be continually expanding and contracting."
Often overlooked, the specification and installation of movement joint beads is essential if a rendered surface is to survive and maintain its clean, crack-free look. When the temperature of the rendered surface increases or decreases, the movement joint beads allow room for the render to expand and contract without cracking. Renderplas movement joint beads are guaranteed for a minimum of 25 years or for the life of the render, so their use can significantly reduce the need for expensive maintenance.
Renderplas, who make the only BBA-certified PVC movement joint beads, recommend that they be used on any rendered surface over 20m2. They should be specified every 4-6m, over structural movement joints and over all changes of background.
The presence of the expansion joints can also become a design point by creating definition lines that enhance the aesthetic of the building. Bruce Clarke says, "In the case of Treliske Retail Park, it meant we could create a perfect pinstripe between the K Rend Limestone White and Granite render at the bottom of the wall, which looked great."
Somerset Plastering, whose mantra is "It's all in the detail", have been using Renderplas's PVC beads for nine years. Bruce says, "We've found again and again the beads' ease of use is unbeatable."
Used at internal corners and where two colours meet, Renderplas movement joint beads will ensure that the rendered facade of the Treliske Retail Park will remain maintenance free and looking good for many years to come.
Daniel Leedham-Green, Managing Director of Renderplas, commented on the application "I am delighted by how well this use of movement joint beads has worked. As well as defining the two render colours they also bring such a modern and crisp look to a functional building. To see them working so beautifully is very impressive."
All Renderplas beads are made from impact-resistant PVC, meet the stipulations of the British and European standard for the design requirements for render beads (BS EN 13914-1:2016), come in a range of colours and will never rust.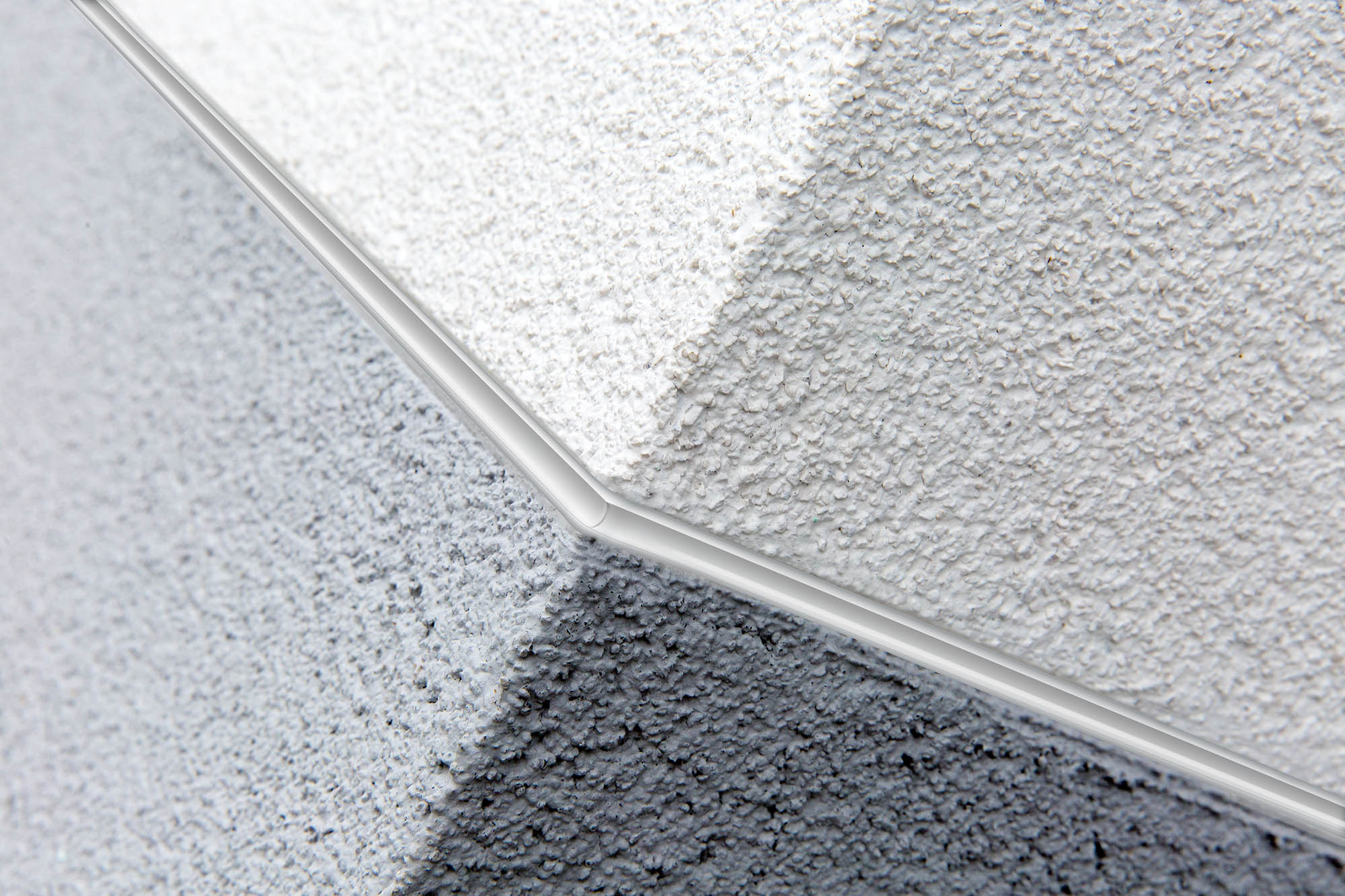 19/06/2017
Architects and Housebuilders Are Specifying Renderplas - Sustainability Survey
---
A survey of architects and housebuilders commissioned by Renderplas, the PVC render beading manufacturer, provides an interesting insight into attitudes to sustainable building products in the face of increasing environmental obligations for the construction industry. The survey explored to what extent a product's sustainability shapes specification, and whether system components like external render beads are subjected to the same environmental scrutiny as the main building elements such as windows, walls, and roofs.
"80% of architects and housebuilders surveyed said they specify external render"
Specification of building components that make up a relatively small proportion of a system, as in the case of render beads, has tended to fall within the remit of the system designer or rendering sub-contractor. Of the 183 architects and housebuilders interviewed on behalf of Renderplas, 146 said they had specified external render on at least one of their projects during the past two years. These companies were then asked if they would change their choice of beading if they knew that another product had a better sustainability rating.
"39% of housebuilders already specify PVC building products in place of metal"
The 146 companies were told how an independent life cycle assessment of a PVC building product had shown that it had a lower carbon footprint and a lower environmental impact (measured in Ecopoints) than its metal counterpart, owing to the product being made from recycled material. They were then asked if this information would influence their product choice. Excluding respondents who are already specifying PVC building products for their inherent benefits, such as lower cost and freedom from corrosion, 43% said they would specify PVCu if it was recycled as opposed to virgin material. In addition, if a building product was made from recycled material more than half of all respondents said they would specify PVCu products in preference to metal either for their performance advantages, or because of the environmental benefits of using lower energy recycled material.
"37% of architects would specify render beads made from recycled PVC"
Daniel Leedham-Green, Managing Director of Renderplas, says that whilst it was encouraging that the majority of respondents would choose products made from recycled PVC rather than those that use virgin material, this differential is not always fully understood. "From our experience, PVC beads are often regarded as being all the same," he comments. Although most of the steel that is commercially available in the UK has a consistent level of recycled content, about 65%, there is no comparison in energy terms between virgin PVC and recycled PVC. Daniel Leedham-Green continues: "In fact, you could say that recycled PVCu, which mainly comes from the waste products of window fabrication is as different from virgin PVC, formed from petrochemical distillates, as wood is from aluminium."
Summing up the survey results, Daniel Leedham-Green says: "This research highlights how the construction industry, together with eco-conscious manufacturers like Renderplas, must work towards clearing any confusion about the sustainability of different building products so specifiers, and end-users, can make more informed choices.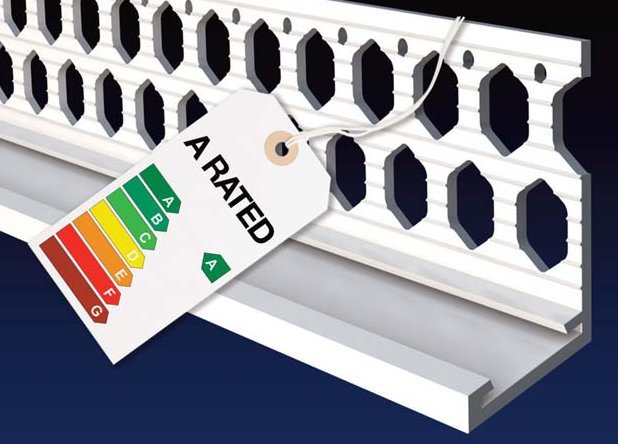 27/04/2017
PVC Beads Perform in London Projects
---
Renderplas PVC beads for rendering, plastering and dry lining are exhibiting their benefits at London's Victoria and Albert Museum and a number of other prestigious London projects by David Andrews Construction, a leading specialist in high quality trade finishes. The award-winning contractor has used over 3,000 metres of Renderplas beading for various new build and refurbishment contracts, from hotels, luxury homes and leisure centres to one of the capital's most popular museums. As a high volume customer, Renderplas is able to offer David Andrews direct-to-site deliveries, saving the contractor valuable time and resources.

Based in Islington, North London since 1987, David Andrews Construction has gained experience in all types of plastering and related services, including specialist plasterwork for listed buildings and external insulated render systems, as well as acoustic ceilings and fire protection partitioning. Renderplas PVCu beads ensure a reliable result, whatever the application, says the company's Project Manager, Ian Englishby. "We use them on a regular basis because they are so versatile and perform equally well with standard and specialist plasters and rendering systems," he comments. "Their flexibility compared with metal alternatives is ideal for curved rendering, such as arches, which were a feature in a recent refurbishment project at the Victoria and Albert Museum."

David Andrews Construction also recommended Renderplas beads for its plasterwork renovation sub-contract in high moisture areas at the Kentish Town Sports Centre, which has recently been restored to its former Victorian splendour and enhanced with new facilities by main contractor Wates Construction. Angle and Stop Beads from the Renderplas range are providing a highly durable beading solution on curved bulkheads around the indoor pool at the Sports Centre. "Being PVCu, Renderplas beads are not affected by atmospheric corrosion so will outlast galvanised metal beading in this type of environment," says Ian Englishby.

back
18/02/2017
Renderplas Checks In To The Norwood Hall Hotel
---
PVC external render beads from Renderplas have provided an effective and easy to use solution for an extension to the Norwood Hall Hotel, a magnificent country house hotel and conference centre in Aberdeen. The 37-bedroom extension by main contractor Robertson Eastern has been designed and built to match the architectural style and splendour of the original Victorian building. Rendering specialists, Muirfield Contracts of Dundee, recommended Renderplas for the project for use with a white spray-applied silicone-based render which complements the main building and provides a low maintenance, water resistant finish.

Muirfield Contracts' Estimator, Bill Morrison, says Renderplas PVCu beads are more cost-effective than metal alternatives, which are vulnerable to corrosion if they become exposed, resulting in costly call-backs. He comments: "Renderplas offers a durable, value for money solution with a range of PVCu beads to suit different render depths and a good choice of colours to match through-coloured renders when required. We also find the profiles really quick and easy to cut to length and fix on site."

A range of white Renderplas PVCu beads was used during construction of the Norwood Hall Hotel's new two-storey extension. Muirfield Contracts applied external white render on blockwork to a depth of 15mm (10mm around selected feature window surrounds). Renderplas 15mm Corner Beads were installed on rendered corners and reveals to ensure a straight arris and to provide protection against impact. Stop Beads from the Renderplas range in either 15mm or 10mm sizes have been used to prevent cracking around door and window surrounds, while 15mm Movement Joint Beads were specified for several areas with a structural movement joint under the render.

Renderplas PVC beads are low maintenance and eliminate the time and cost of re-painting, which would be required when using metal beads. In addition to white and ivory beads, Renderplas offers a diverse choice of other colours to reflect the increasingly vibrant design requirements of modern architecture.
15/11/2016
Perfect Colour Match for Render Beads and Brand New Rendered Health Centre
---
The vibrant, ivory-coloured façade of a new healthcare facility and offices in Cornwall posed no problem for the Renderplas range of coloured PVC-U external render beads. Renderplas was able to provide a decorative and durable solution to match the through-coloured render of the £1.9m Wheal Northey Centre, built by Midas Construction on the site of a former tin mine in St Austell. In addition to enhancing the building's fresh-looking façade, ivory-coloured Renderplas PVC-U beading has ensured straight, durable joints, corners and edges on all external rendering. The PVC-U material we use makes a scratch resistant bead and will not discolour over time, so any exposed joints and edges will continue to complement the colour of the facade indefinitely.

External rendering applied on blockwork to a depth of 15mm was undertaken by Plymouth-based Steve Turton Plastering Ltd. The commercial plastering specialist had no hesitation in recommending PVC-U beads for the project, says proprietor Steve Turton, who has used PVC-U beads for much of his working life. He comments: "I find Renderplas PVC-U beads far superior to metal alternatives, which can introduce potential thermal bridges and are less durable. PVC-U is robust, non-corrosive and easy to cut to length. Also, using Renderplas beads that match the through-coloured render saves time and money on site as they don't need painting like metal beads."
Steve Turton and his team used Renderplas Corner Beads on external corners and reveals to ensure a straight arris and to offer protection against impact. Stop Beads from the range have been used to prevent cracking around door and window surrounds, while Bellcast Beads above DPC level and window heads allow rainwater to drip clear of the underlying substrate. Renderplas Movement Joint Beads were specified for several areas with a structural movement joint under the render.

Both functional and aesthetic, through-coloured renders are widely used by architects to create bright, bold building facades. In addition to the aesthetic benefits, they are an increasingly popular solution as the façade never needs to be re-painted, so the delivered project is lower in maintenance and the building exterior can simply be washed using normal cleaning materials. Renderplas PVC-U beads need no alternative maintenance and eliminate the time and cost of re-painting, which would be required when using metal beads. In addition to white and ivory beads to match two of the most popular through-coloured renders, Renderplas offers a wide choice of other colours to meet the individual design requirements of all types of building. The 'standard' range comprises 12 colours including terracotta, willow, slate and sky, to match the vast majority of render available from leading manufacturers.
30/09/2016
Renderplas Contributing to Sustainability in the External Envelope
---
A well-known and commonly used component of external wall coverings has wrongly remained unloved by the architect for almost 20 years since its introduction to the UK market in 1990. Whilst it is widely accepted that external wall insulation (EWI) systems and external render can dramatically improve the U-values of a building, the materials that are used in these systems may not be so popular.
According to figures from DEFRA going back to 1976 the process of the construction of buildings produces over 70M tonnes of CO2 a year in the UK alone. Furthermore, in our household-use of energy, we produce over 140M tonnes of CO2 every year.

Renderplas has been at the forefront of the design and manufacture of PVCu render beads since 1990 and we are now leading the way in creating wall covering components in sustainable and environmentally sensitive ways. The case for Renderplas over stainless steel is clearly made.

To produce 1 tonne of the type of stainless steel that is commercially available today, 3.6 tonnes of CO2 is generated (according to a study by Yale University) and this steel already comprises of 67% recycled material. To produce a tonne of virgin PVCu generates just 1.9 tonnes of CO2 using the most common means of production (suspension polymerisation) but the most startling fact relates to the method of manufacture by Renderplas.
The PVCu beads supplied worldwide by Renderplas in 2008 comprised of an amazing 96% recycled material. This means that when Renderplas produce 1 tonne of render beads it generates a fraction of the CO2 produced by manufacturers that use virgin PVCu or producers of metal beads.

Whilst sustainability is undoubtedly important, quality, performance and price must be taken into account when choosing appropriate components of energy saving insulation as well. None of these aspects of wall covering materials should be compromised just to satisfy a headlong rush to conform to the new green agenda.

This may be why some are still under the misapprehension that Stainless Steel is the only choice for some applications of render beads and movement joints. For years, the perception has been that PVCu was not able to compete with the strength of many steel beads. Over time however these perceptions have changed as expericnce of working with Renderplas beads has proven that market leading designs and quality can match or outperform stainless steel beads in every way.

Unfortunately stainless steel beads have become costly to make in comparison and even the highest grade of material will corrode, especially near the coast, leaving unsightly stains requiring expensive maintenance. So there is a natural alternative to specifying stainless steel beads that gives fantastic performance for the lifetime of the system whilst meeting green obligations: Just specify a Renderplas bead.
References: DEFRA - Environment Statistics and Indicators Division, The energy benefit of stainless steel recycling - Jeremiah Johnsona, B.K. Reckb, T. Wangb, T.E. Graedel - Program in Environmental Engineering, Center for Industrial Ecology, School of Forestry and Environmental Studies , Yale University, New Haven, CT, USA
01/07/2016
Renderplas top of the Eco Tree
---
In a recent independent environmental profile report Renderplas PVCu beads achieved the top eco rating available to beading products on the UK construction market. In the report - carried out by Mtech Consult using Life Cycle Assessment (LCA) guidelines published by the BRE - Renderplas products, for rendering, plastering and drylining applications, received an "excellent" Ecopoint rating of just 0.004 per kg installed.

The report concluded that the remarkable Ecopoint score is largely achieved because 98% of the PVCu used to make Renderplas beads comes from recycled material.

The environmental impact of using a typical PVC extrusion with no recycled material, compared to a Renderplas Bead is six times worse, based on Ecopoint score simulations carried out in the study. And the gap in the Ecopoint values, compared with galvanised or stainless steel beads, would be even greater again given a number of factors, including the energy required to recycle steel which demands heats of between 1200ºC and 1900ºC to be reached, the process of galvanization or secondary process to turn it into stainless steel, and the high energy required to cold work the steel into strips; and all of that has to happen before the products are actually manufactured.

According to Managing Director of Renderplas, Daniel Leedham-Green, the results prove the environmental case for PVC beads over steel. "This endorses what we've always claimed," he says, "that our products offer the best environmental credentials in their market." And when it comes to sustainability he says that it is important for the industry to recognise the difference between a Renderplas bead and PVC beads in general. "We keep our use of virgin material to an absolute minimum. Our white trade range, for example, is entirely constructed from recycled PVC. Right across the board our products are made from 98% recycled material, all offcuts are recycled, and all of the PVCu we use is recyclable when buildings are deconstructed. With such impressive green credentials, Renderplas can make a significant contribution to the environmental performance of finished walls, without compromising their construction. Indeed, our ultra strong, ultra light Powerbead is proven to outperform stainless steel in every way."

Calculating Ecopoints
There are 12 environmental categories studied by the LCA that affect the entire lifecycle of a product, from creation of the raw materials to the actual forming of the finished product.

By assessing categories such as: effect on climate change, human toxicity, acid deposition and fossil fuel extraction and depletion, the BRE has created an internationally recognised system of scoring products that can be easily understood and is used in the publishing of The Green Guide. The results, called Ecopoints, are expressed per kilogram of finished product. They provide straightforward guidance to anyone involved in any building project on how to make the best environmental choices when selecting construction materials.
Clear and consistent real world measurements
Daniel Leedham-Green says meeting green obligations and getting to grips with terms such as embodied energy and environmental impacts can be confusing for the industry. He welcomes the Ecopoint system and its provision of a consistent and common sense approach to measuring a product's sustainability. He explains, "The Ecopoint system gives us a true means by which products can be measured against each other and the industry recognises this, as can be seen from the number of architects, specifiers and project managers already referring to them". He goes on to say, "The measurement goes further than just the making of the products too, the initial calculation is further qualified by whether a product is ex-works, fitted and finished, or delivered to site - the latter in our case – and therefore goes further than anything before in delivering real life scenarios to a product's environmental impact".
Contributing to sustainability in the external envelope
Although the BRE's Green Guide to Specification (Fourth Edition) does not directly cover render or rendering accessories, such as beading, on exterior and interior walls, MTech Consult's report concludes that given their excellent environmental profile, Renderplas products could reach an A or A+ rating in a comparative scale that would include the results of its competitors. The rating scale consists of six equal bands, A+ to E and its boundaries are set by the best and worst performing products in a group of comparable alternatives. "Renderplas PVC beads are an exceptionally green solution, therefore, and as such enable specifiers to take the sustainability and performance of the external envelope to an even higher level," says Daniel Leedham-Green.

Summing up, Daniel Leedham-Green says that he is delighted with the results of the LCA as it substantiates the Renderplas eco strategy and inspires its commitment to continuing t
01/05/2016
No hidden charges when you buy Renderplas PVC Beads
---
Renderplas are again leading the way with exceptional customer service to the Rendering and Plastering trade.
As the industry leading supplier of PVC Beads, Renderplas have enjoyed a long association with professionals on the ground.
Renderplas Director, Daniel Leedham-Green says: We've enjoyed such a close working relationship with our customers over the years. We understand that when a professional needs a PVC bead they want to know simply how much it will cost, when they can have it and where they can have it delivered. The last thing they want to be told is that they have to order more than they actually need to get the best price and then be told that delivery is extra!

At Renderplas we make ordering simple with no hidden extras.

Renderplas make site deliveries and collections as standard, deliver next trading day (if orders are placed before 12pm, and if you don't have an account, you can even place a one off order by paying with a credit card.
01/03/2016
Switching from Steel to PVC beads works for Welsh Oak Frame
---
Switching from Steel to PVC beads works for Welsh Oak Frame

Renderplas PVC render beads are contributing to the weather-tight external envelope of oak frame buildings by Welsh Oak Frame.
Providing ultra strong straight edges and easy fixing, Bellcast Beads from the Renderplas range are being used in conjunction with a weatherproof render finish to prevent rainwater penetrating the underlying substrate of Welsh Oak Frame's patented single wall system, comprising composite infill panels on an oak frame. Welsh Oak Frame's high specification system utilises modern materials to replicate a medieval method of construction that allows the attractive oak frame structure to be viewed from the inside as well as the outside of the building.

Having previously used stainless steel external render beads, Welsh Oak Frame now specifies Renderplas PVC beads on a regular basis. Keith Rimmer, Projects and Planning Director at Welsh Oak Frame, says: "Because they are manufactured from PVC, Renderplas products are much easier to staple to our infill panels than metal alternatives and have greater flexibility to match the contours of the wood frames. They also offer high resistance to weathering and come in a choice of colours to suit different project and planning requirements."

Based in Caersws, mid Wales, Welsh Oak Frame designs and builds unique oak frame homes and extensions that comply with Building Regulations and come with full NHBC warranties. Manufactured off-site, the company's composite infill panels are delivered to site once the building's skeletal oak frame is complete and installed by Welsh Oak Frame's skilled team. Renderplas 15mm Power Bellcast Beads are stapled to the panels prior to a two-coat finish of either a microporous pre-mix render or a traditional sand and cement render to a depth of up to 17mm, depending on the project specification. Welsh Oak Frame estimates that up to 500 linear metres of Renderplas beads can be used in the construction of a new oak frame house.

10/01/2016
Renderplas on parade at major barracks revamp
---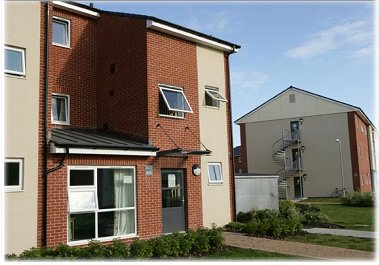 Major barracks improvements for service personnel at Tidworth, Wiltshire, feature external walls newly rendered with military precision using PVC beading from Renderplas to ensure well-regimented joints, corners and edges.
Renderplas's PVC beading offers the contractor significant time and cost savings. Concrete Repairs Ltd, specialist in external envelope renovation, selected Renderplas to supply the 6.5km of beading needed for rendering at Tidworth as part of Project Allenby/Connaught.
Aspire Defence, a joint venture between Carillion and KBR, is delivering Project Allenby/Connaught, the largest infrastructure PFI ever let by the Ministry of Defence. The quality of life for over 18,700 soldiers, 20% of the British Army, is improving thanks to the provision of modern, high quality, fully serviced and purpose built living and working accommodation across the garrisons of Aldershot and Salisbury Plain.
The Project is already significantly improving the lives of soldiers, at what is a crucial time for many, with more than 4,100 soldiers having already moved into their own single en-suite living accommodation. The new and refurbished buildings include Junior Ranks Single Living Accommodation (JRSLA) blocks, eight-man houses, dining facilities, mess halls, offices, stores, workshops as well as sports and leisure facilities which incorporate high performing materials in the external envelopes to improve overall efficiency.
Olu Ogunwale, Contracts Manager at Concrete Repairs, says energy efficiency of an external wall depends on materials and their use. "When selecting the optimum wall covering solution, we choose high quality materials and apply them exactly to specification. Even small details like using wire mesh or a metal bead can ruin the performance in critical areas by introducing potential thermal bridges."
Mr Ogunwale says Concrete Repairs, chose Renderplas as the only partner able to deliver exactly what was required. "We needed someone to supply a bead that would work equally well on refurbishment and new-build walls. We considered traditional stainless steel beading, but we knew there would be performance issues and we were aware of its high cost, the difficulty of cutting it, and the potential for extra maintenance costs that occur if the arris is exposed."
Renderplas was selected as it meets MoD requirements on sustainability and value for money. Mr Ogunwale says: "Beware of lesser PVCu beads – Renderplas beads are strong and easy to work with. They're simple to cut to size and easy to work with when render is trowelled on. We have also found that their design saves render, as depth-setting is more accurate."
Renderplas developed all of their PVC beads with performance in mind – and no compromise in terms of style. The range comes in colours that match today's most popular renders. Any minor discolouration of the PVC material is uniform over any facade, so exposed joints and edges will continue to match the colour of the building for the life of the render. With such a narrow arris, Renderplas is ideal for scratched or scraped finishes.
Products & Services
PVC corner beads - Oman
PVC corner beads - Lithuania
PVC corner beads - Saudi Arabia
PVC corner beads - Qatar
PVC corner beads - Bahrain
PVC corner beads - Malta
PVC corner beads - Sweden
PVC corner beads - Slovakia
PVC corner beads - Georgia
PVC corner beads - Bermuda
PVC corner beads - Cyprus
PVC corner beads - Tunisia
PVC corner beads - Dubai
PVC corner beads - UAE
CB2 2mm PVC skim Corner bead
CB2A PVC skim Arch bead
EB0 PVC flexible board Edge bead
EB12 12.5mm PVC clip-on Edge bead
EB15 15mm PVC clip-on Edge bead
SGU15 PVC Shadow Gap U profile
SGL20 PVC Shadow Gap L profile
CB0MESH PVC EWI Corner bead 150x100mm mesh
RB6MESH 6mm PVC EWI Reveal bead 100mm mesh
RB9MESH 9mm PVC EWI Reveal bead 100mm mesh
RS6MESH 6mm PVC Stop bead with 100mm mesh
WDCMESH PVC EWI Reveal Drip Profile
M160EU Glass Fibre Mesh Weave 5mm x 5mm x 160g/sqm
M220EU Glass Fibre Mesh Weave 8mm x 8mm x 220g/sqm
PS4 4mm small wing Stop bead
RS4 4mm Render Stop bead
PS6 6mm small wing Stop bead
RS6 6mm Render Stop bead
PS10 10mm small wing Stop bead
RS10 10mm Render Stop bead
RS15 15mm Render Stop bead
RS20 20mm Render Stop bead
MJ4 4mm Movement Joint bead
MJ6 6mm Movement Joint bead
MJ10 10mm Movement Joint bead
MJ15 15mm Movement Joint bead
MJ20 20mm Movement Joint bead
CB4 4mm Corner bead
CB6 6mm Corner bead
CB8 8mm Corner bead
CB10 10mm Corner bead
CB15 15mm Corner bead
CB20 20mm Corner bead
Renderplas B9 10mm Small wing Bellcast Bead
Renderplas B10 10mm Bellcast bead
Renderplas B15 15mm Bellcast bead
Renderplas B20 20mm Bellcast bead
Renderplas Ltd Serves The Following Areas
Renderplas Ltd General Description
PVCu Beads Corner Beads Dry Lining Beads EWI Beads Plaster Beads Plastic Render Beads PVCu Plaster Beads Render Beads Rendering Stop Beads Render mesh Glass fibre mesh Plastering EWI beads Colour beads Angle beads Drip beads Bellcast beads