Time and date
CONSTRUCTION DIRECTORY
Tradecraft Building Products Ltd

Contact Details
Address
Unit 2 Tougher Business Park
Newbridge Road
Naas
County Kildare
Ireland
Monday
08:30 am-05:00 pm
Monday
Tuesday
Wednesday
Thursday
Friday
08:30 am-05:00 pm
08:30 am-05:00 pm
Saturday
Closed
Sunday
Closed
Other Dates
About Tradecraft Building Products Ltd
FAKRO is one of the world's leading roof window manufacturers with 15% share of the global market.
Today FAKRO roof windows are sold across the whole of Europe and throughout the world.
FAKRO manufactures a wide range of products to transform attics into comfortable living spaces. These include:
A comprehensive range of roof window designs including centre pivot windows, top hung windows, L-shaped windows, access roof lights and skylights


Roof window accessories including venetian blinds, external and internal roller blinds, external awning blinds, control units, remote control systems and smoke ventilation systems


Solar collectors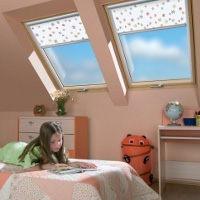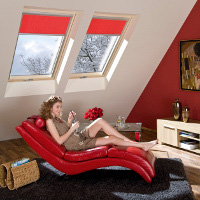 FAKRO is also one of the world's leading producers of loft ladders, with a range of products suitable for a wide range of applications.
Fakro Products
roof windows


flashings


external accessories


internal accessories


manual accessories


installation accessories


electric control

smoke ventilation system


roof access windows


loft ladders


roofing underlays and membranes


solar collectors


light tunnels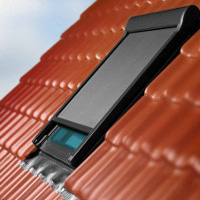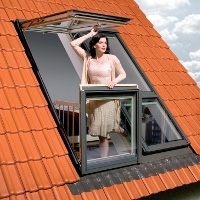 Application of Roof Windowsstandard projects
Windows mounted in the roof are a standard and very popular solution used in modern construction. Roof windows bring light to the interior, provide a view to the outside and allow ventilation of the loft. Depending on the type of the loft and customer requirements, every room in the loft can be fitted with a suitable type of roof windows. Their versatility and ease of installation mean that they are widely used in housing construction.
non-standard solutions
Many investors and architects are looking for originality and individual style. In their visions, they go beyond standard solutions. Roof windows perfectly fulfill their functions in individual concepts, becoming a universal solution used in a variety of architectural styles. The most unusual and exquisite visions of architects incorporate roof windows. They are used not only in the loft rooms but also on the ground floor, illuminating unusual projects.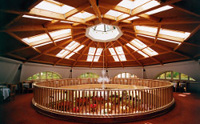 ---
PAREXLANKO
EIFS - Monorex - Technical Mortars

Monocouche Colour Through Render
Enduit de Façade
Oberflachenbeschichtung
NSAI Agrément (Irish Agrément Board) is designated by Government to issue European Technical Approvals. Irish Agrément Board Certificates establish proof that the certified products are 'proper materials' suitable for their intended use under Irish site conditions, and in accordance with the Building Regulations 1997 to 2002.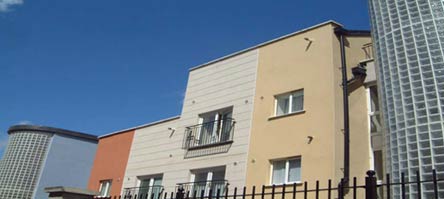 PRODUCT DESCRIPTION:
This certificate relates to the Parex Monorex Monocouche Colour Through Render developed by Parexlanko in France as a single coat, breathable, waterproof and decorative coloured render. It is a cementitious and lime render with a designed mix formulation and containing special additives principally for workability, water retention, adhesion and waterproofing. It is supplied as a ready-mixed dry material, to which a controlled amount of water is added during its application using a rendering and plastering machine. It is applied as a single coat render without the need for a scud coat for most applications and is available in a range of colours. Overall thickness generally varies from a minimum of 15mm to a maximum finished thickness of 20mm. The Monorex Rendering System is certified by CSTB, France, Certification No. CSTBat -05M 135. The CSTB carries out surveillance of the Parexlanko Plants as part of the certification scheme.
Gallery
Click to close
Tradecraft Building Products Ltd Serves The Following Areas
Find Tradecraft Building Products Ltd in