Time and date
CONSTRUCTION DIRECTORY
About Dewco Ltd
Dewco Limited are the area's premier Building Services installation specialists supplying systems designed to suit and improve any business environment, using a dedicated team of professional staff and engineers throughout all of our projects.
We provide cost effective, engineered solutions which are fully designed by our ''in house'' team, from the initial consultation right through to installation and commissioning, with hand over to the client including a guarantee and after sales service for both design and installation.
Our services
Sustainable Technologies
Climate Change IS a reality and we offer a range of new and retrofitted sustainable technologies that can help to reduce your carbon emissions.
Modular Building Specialists
With over 30 years experience in the Modular Buildings industry we are able to integrate perfectly with the fast track programmes required.
Full Design and Build Service
Consultants are sometimes seen as a necessary expense but we provide a full design and build service with the added advantage of improved coordination between services.

Energy Assessments
We have our own fully trained Energy Assessors who are able to produce EPCs and DECs. We can also offer tried and tested recommendations for improvements.
Heating
Heating has always been our main business, from simple warm air heaters to full LPHW systems or more efficient heat pumps and underfloor heating.
Plumbing
Plumbing can be as simple as a sink and taps or as complex as a full instantaneous demand solution. We cover it all.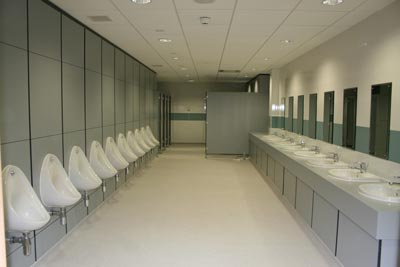 Air conditioning
Air Conditioning used to be a luxury, now it is becoming a necessity and we offer a range of highly efficient solutions from Daikin.
Ventilation
Whether it is natural or mechanical, ventilation plays a big part in the overall comfort level of a building, from openable windows to full Heat Recovery.

Commissioning
An essential aspect of a quality Building Services installation.
External Services
We cover the whole range of mechanical external services.
Servicing and Maintenance
Just like your car, mechanical building services installations need regular servicing to ensure they are working correctly and efficiently.
After Sales Service
We pride ourselves on a professional job and we offer a full after sales service to ensure you are completely happy with your installation.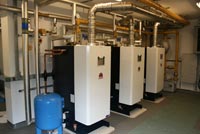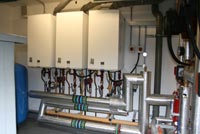 Dewco Ltd Serves The Following Areas