Time and date
CONSTRUCTION DIRECTORY
All Fired Up

Contact Details
Address
33 New Line
Waringstown
County Armagh
BT66 7RY
Northern Ireland
About All Fired Up
All Fired Up Stoves is a family run independent stove retailer, which for the last 8 years has strived to provide its customers with the highest quality wood burning and multi fuel appliances for their homes and businesses.
All Fired Up itself was born out of a frustration with the stove market in Northern Ireland; with it seemingly impossible to find a local retailer that could provide the best appliances as well as an expert installation service All Fired Up was started.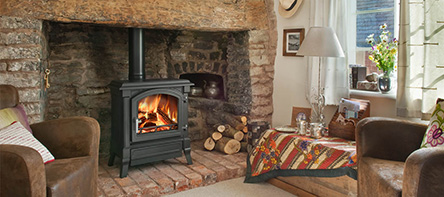 With the rising popularity of wood burning stoves in today's world of rising energy prices there has been a massive influx of brands and models into the stove market and it is becoming increasingly difficult for customers to find a stove which best suits their needs. With that in mind All Fired Up has been working in conjunction with the leading UK supplier (Euroheat) to provide specific brands of stoves which are renowned throughout the industry for their build quality, high efficiency rating and beautiful design.
We firmly believe that the right stove offers the possibility for everyone to introduce a natural, renewable heat source into their home, which will not only provide a beautiful focal point in any house but will also significantly reduce heating bills at a time when keeping the oil bills to a minimum is paramount.
To fulfill your needs we provide a full service package including a free home consultation in order to assess your current fireplace, room size, output required and advice on the best options for you. Of course, if you already have your installation organised then we are equally as happy to offer our advice and guidance on our stove brands alone.
Our continuing ethos at All Fired Up is to streamline the process of acquiring and installing your perfect stove by guiding you through the process from start to finish so the stove you end up with will fulfill all your heating needs for years to come.
Traditional Stoves
Browse through our gallery of our more traditional stoves. Whether you want that old fashioned look for your living room or want to add a rustic touch to a more modern living space our different ranges of traditionally styled multi fuel stoves will be sure to excite your imagination. A traditional exterior to the most technologically advanced stoves money can buy will offer you the best of old and new when it comes to enjoying your appliance.
Contemporary Stoves
The following gallery showcases our more contemporary styled stoves. The popularity of these stoves has soared in recent years with more and more houses being built using a modern, open plan concept which is perfectly suited to a contemporary heating appliance. Scandinavian and Bavarian influences have made each of the stoves showcased below a real feature to behold. Underneath their stylish exterior these stoves are also packed with modern technological innovations making them some of the most efficient stoves money can buy.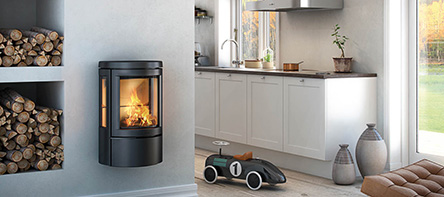 Boiler Stoves
Over the last few years we have noticed a general increase in the number of our customers looking to explore heating all or a portion of the water used in there homes using a boiler stove. This is undoubtedly due to the rise in price of oil, gas and electricity. It is a viable option for a lot of households and can drastically reduce the cost of heating providing you choose a good quality stove and it is installed correctly. See our gallery below where we have information on numerous boiler stove options ranging from the smallest stoves (to heat domestic water) to the largest stoves (which can comfortably heat up to 12 radiators).
Bespoke Designs
When choosing a wood burning or multi fuel stove the most significant factor to consider will of course be the appliances ability to function as a high quality source of renewable, efficient heat. However there are many other factors to take into account, and a big consideration will be how the stove looks and how it suits the style of your home. A high quality stove, properly installed by our team has the potential to last a lifetime, so it becomes even more important that you enjoy the look and feel of both the stove and the fireplace.
Reviews & Testimonials for All Fired Up

July 06, 2017
We purchased a Nestor Martin stove from All Fired Up in September and want to say how delighted we are with both the stove and the service we received from Tyrrell, Scott and Mark.
We were really unsure of the type of stove to go for but Tyrrell talked us through all our options, he came out to our home to ensure we got the most suitable stove for our room and gave us all the information we needed to make the right choice of Stove.
Mark and Scott came out and fitted the stove within a few days and gave us a full run through of its workings and how to use the stove efficiently.
The service we received was second to none and always felt that we could give them a call at any time if we had any questions.
We already have recommended All Fired Up to friends and will continue to do so.

Many thanks
Testimonial by
Ronan & Colleen McDermott

March 04, 2017
We Just want to thank you for the beautiful stove you sold us. Mark and Niki did a fantastic job installing it and were a pleasure to have in the house. The stove really is making a big difference already as the house is wonderfully warm.

Many Thanks
Testimonial by
Tony Jones

September 13, 2013
Stove installed. No problems. Clean efficient workers highly recommended.
All Fired Up.

5

out of

5

based on

3

ratings.
Gallery
Click to close
Videos
Products & Services
Stoves
Wood Burning Stoves
Heating Appliances
Renewable Energy
Heating Equipment - Sales and Service
Heating Contractors and Consultants
Chimney Systems and Products
Chimney Cowls
Chimney Builders and Repairers
All Fired Up Serves The Following Areas
All Fired Up General Description
Chimney Builders and Repairers Chimney Cowls Chimney Sweepers Chimney Systems and Products Fireplaces and Mantelpieces Heating Appliances Heating Contractors and Consultants Heating Equipment - Sales and Service Renewable Energy Stoves Wood Burning Stoves