Time and date
CONSTRUCTION DIRECTORY
Ardara Woodwork

Contact Details
Address
Unit 5 Ossory Industrial Estate
North Strand
County Dublin 3
3
About Ardara Woodwork
Ardara Woodwork has been manufacturing handmade stairs in Dublin since 1984. We pride ourselves on our attention to details, we produce superior quality staircases.
Each staircase is a bespoke creation tailored to your specifications, our vast experience makes us the obvious choice for your staircase. Contact us today for a free quotation.
We specialise in the manufacture of:
Attic Staircases
Straight Flights
Cut String Winders & Neweles
Spindles in Select Timber (Pine, Ash, Teak, Mahogany etc.)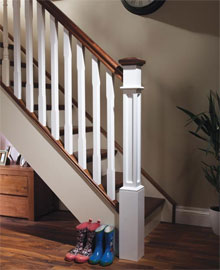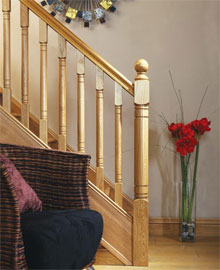 Services


Curved Stairs
Flared Stairs
Metal Balustrade
Glass Balustrade
Softwood Staircases
Hardwood Staircases
Designer Stairs



Spindles and Newel Posts


Achill
Boyne
Corby
Erne
Infinity
Oriel
Signature
Concra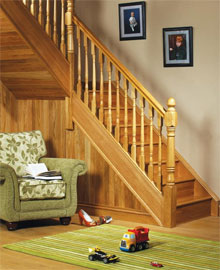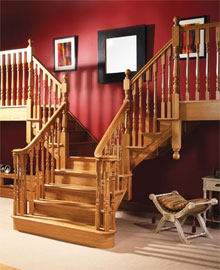 Attic Stairs
Stairs can made in any timber - ash, oak, teak, mahogany, maple, pine, walnut, poplar and beech. If you have a specific timber in mind please contact us.
Ardara Woodwork pride ourselves on manufacturing quality handmade staircases at affordable prices in hardwoods and soft woods, specializing in attic stairs single winder and double winder, open riser cut, string closed, string and mismatched. We also supply handrails base rails spindles and posts and we can make handrail spindles and post to your specifications also we can take out your old existing stairs and fit a new one from start to finish.
Choosing Wood for your Stairs
Here a variety of wood types commonly used in the construction of staircases. Please not if you have a particular wood type not listed below we can source and construct your staircase from it.
Red Deal
Walnut
White Oak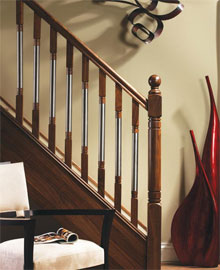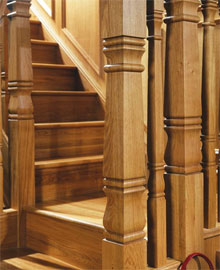 Ardara Woodwork Serves The Following Areas