Time and date
CONSTRUCTION DIRECTORY
KER Services Limited

Contact Details
Address
Roshine Road
Co. Donegal
County Co Donegal
Ireland
About KER Services Limited
KER Services Ltd was founded by Eugene McBrearty in 1996.
The company quickly became well known for providing timely service to not only the Irish Fishing Fleet but also to International Vessels. Serving the electrical and refrigeration needs of the ships led to providing services to the on-shore factories, and KER grew rapidly. The addition of sales and manufacturing to the companies capabilities required a move to combined shop and administration facilities on Roshine Road, Killybegs.
KER Services Ltd provides a total fish-handling package for the marine industry. KER are Marine advisors to Rolls Royce Marine and are also sole Irish/UK Agent for Salsnes Filters, Tekmatronik ApS, and Gefico S.A. Continued growth and product line expansion has seen the Company add agencies such as MEVA, Finsam, Hernis Scan Systems, Desmi AS, Yamaha, and Marel/Pols.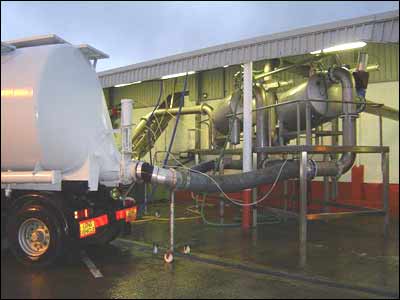 Over the past two years KER has expanded further by supplying services and equipment to the Oil and Gas Industry. Several mobilizing contracts have been successfully carried out in the first half of 2007.
KER continually adds new product lines and services to satisfy the continually changing needs of both existing clients and emerging markets. The company has now grown to a thriving business employing twenty-three people full-time. Of vital importance is our commitment to the ongoing development of our staff, giving them the skills required to provide the highest quality service to our customers.
Services
* Blast Freezers and Cold Stores
* ecoFloc Water Treatment Process
* Factory Automation
* Industrial and Marine Electrical
* Refrigerated Sea Water
* Welding and Mechanical
Products
* FINSAM AS
* OPTIMAR A/S
* POLS Iceland
* Yamaha Marine
KER Services Limited Serves The Following Areas
Find KER Services Limited in