Time and date
CONSTRUCTION DIRECTORY
ICE Limited

Contact Details
Address
Klima House Brookfield Avenue
Blackrock
Dublin
County Co Dublin
S
Ireland
About ICE Limited
Ideal Cooling Equipment are a long established Air Conditioning company providing Cooling & Heating Systems since 1980, we are Distributors of three major brands of unitary AC Products - DAIKIN - FUJITSU - MITSUBISHI Electric.
Our design team can calculate for the most efficient system for any applications.
Air Conditioning Systems today are highly energy efficient and we strive to promote these products, wherever possible our Engineers can offer the best solution to provide conditioned clean air for any environment, in the unlikely event of systems failure we carry a comprehensive range of spare parts and can deliver within 24 hours if requested.
About Us
Ideal Cooling Equipment Ltd (lCE) has been successfully trading in Ireland & UK including Europe since the early 80's under the direction of Peter Somers with his co Director Mary Dunne the Company Secretary together Ideal Cooling Equipment and the company has moved from strength to strength.
Peter left Australia in 1970 where he qualified in Building Services Engineering specializing in Air Conditioning Design and commissioning, working with companies such as CARRIER - YORK - HITACHI,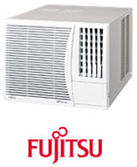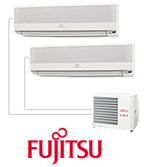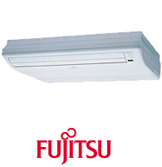 Products
Window
Window units, which combine the indoor and condenser sections into one neat package, are the practical solution to 'instant' air conditioning.


Wall Mounted
As a result of Fujitsu General's commitment to design, the wall-mounted unit is in constant demand.


Compact Cassette
ncorporating the latest fan technology, these units distribute conditioned air through 2, 3 or 4 sides of the unit.


Cassette
Installed within the ceiling void flush to the ceiling with a slim 20mm ceiling grille, ceiling cassettes have long been the preferred air conditioner.


Floor Ceiling Universal
An intelligent approach to air conditioning with a single unit that is equally at home standing upright as a floor unit or fitted horizontally to the ceiling.


Ceiling Wall
The unique design of the new Fujitsu ceiling wall unit allows it to be positioned unobtrusively in the angle between wall and ceiling.


Floor
Fujitsu's new duct type air conditioning system offers quiet, efficient operation as either ceiling-mounted or floor-mounted units.


Duct
Air conditioning has never been so discreet than with Fujitsu General's new Duct Type concealed ceiling-mounted and floor-standing air conditioners.


Multi Type
Multi-type systems are renowned for their flexible approach to air conditioning, allowing several rooms to be served by a single condenser.


VRF System



Grills & Accessories for Air Conditioning


SCI Controls & Instruments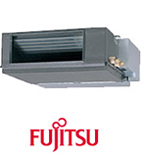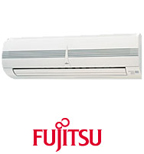 ICE Limited Serves The Following Areas