Time and date
CONSTRUCTION DIRECTORY
Brodericks Food Equipment South Limited

Contact Details
Address
Unit 8 Westlink Business Park
Old Mallow Road
Kilnap
County Cork
T23 TY72
Ireland
About Brodericks Food Equipment South Limited
Welcome!
Broderick's has been at the heart of the Irish Food Industry since 1927, and is the leading supplier of equipment to all aspects of the food sector.
Over the past 80 years the food business in Ireland has changed dramatically, and Broderick's has constantly evolved to keep pace with the needs of our customers.
Today Broderick's has a team of almost 50 people dedicated to providing quality equipment from world leading manufacturers, top class technical support, custom manufactured solutions in stainless steel and complete project management services.
History
Broderick Bros Ltd. was established by Jim and Myles Broderick in 1927 as a supplier of equipment for butchers. Knives, saw blades, twine and butchers aprons were big sellers in the early days, and Broderick's quickly established a reputation for quality equipment and excellent service.
Jim Broderick was a pioneer who was responsible for introducing many new lines of equipment to this country, and he made regular trips around Europe seeking the latest developments in food handling technology. Over the years it seems every Irish food professional has relied on Broderick's at some point, and many still have fond memories of the old Broderick's showroom on the Dublin quays.
That showroom is now a busy restaurant on the edge of Temple Bar, but Broderick's continues to thrive, keeping to the original ethos of the Broderick Brothers – quality equipment backed up by real service provided by people who know their business.
We have recently expanded and joined forces with Caterman Br & Catering Ltd in Cork city, here we employ a team of 12 people dedicated to providing quality equipment and service to the food industry.
At The Heart Of The Irish Food Industry for over 80 years
Recent Projects:
Client
Hibernian Insurance
Facility Type
New headquarters building
No. of staff
1, 300
Project Scope
Main kitchen, coldrooms, ventilation canopies, dishwash and potwash areas.
Servery counters, theatre cooking area and four coffee and juice bars.
Executive kitchen on 7th floor.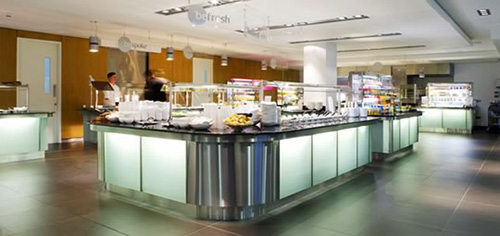 Client
Cork University Hospital (HSE)
Facility Type
New catering facility
No. of meals / day
5.000
Project Scope
Food prep areas, four main cooking suites, three special diet areas, plating area, ward trolleys, patient dishwash, staff restaurant, staff dishwash.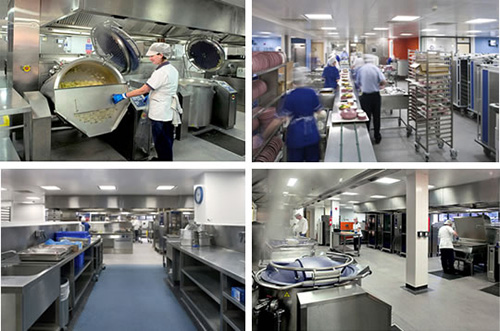 Brodericks Food Equipment South Limited Serves The Following Areas
Find Brodericks Food Equipment South Limited in