Time and date
CONSTRUCTION DIRECTORY
Roankabin Limited

Contact Details
Address
Old Milltown
Kill
County Co Kildare
About Roankabin Limited
RoanKabin is Ireland's leading manufacturer of portable, off-site and modular buildings. Whether a single module or a bespoke multi-storey building; RoanKabin has the experience and expertise to meet all accommodation needs.
RoanKabin offers turn-key solutions from planning permission, fire certification, design/ engineering and off-site manufacture in its modern factory in Kill, Co. Kildare. Buildings are then transported by RoanKabin to site, where they are constructed by its skilled site teams.
After 30 years in business, the RoanKabin has expertise and experience in a wide range of sectors including Education, Health, Construction, Sports/ Leisure, Industry and Commerce.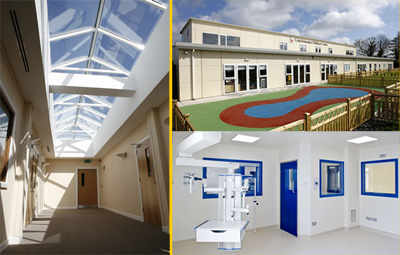 RoanKabin's project managers supervise each construction from concept stage right through to handover of the finished building, thus guaranteeing seamless quality control at all phases.
RoanKabin has one of the largest hire fleets in Ireland, with a wide range of units including RoanPlan Galvanised Steel Frame Modular Buildings, Jackleg Kabins, RoanGuard Anti Vandal units, Containers and Toilets. Both the head-office in Kill, Co Kildare, and its Waterford office boast an extensive selection of stock units ready for immediately delivery.
The company's 9-acre campus situated just off the N7/ Naas Road (Junction 6) at Kill, Co Kildare is home to our head office and factory. This state-of-the-art manufacturing facility, totalling 60,000 sq ft, is equipped with the latest production machinery including automatic press, gantry cranes, CAD facilities and weld/ fabrication shop.
All RoanKabin buildings are manufactured in this controlled environment to precise standards which are checked meticulously by its quality control officers.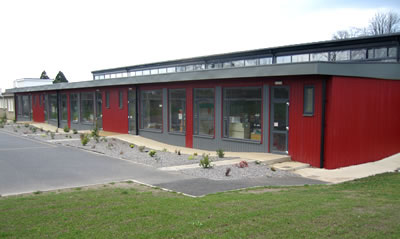 Remove the Restraints…
RoanKabin's galvanised steel frame Modular Buildings combine the standards of finish you'd come to expect from a traditional building with the advantages only off-Site construction can offer, such as:
-Minimum Site Disruption:
Factory based construction minimises site-time ensuring little or no disruption.
-Reduced Lead Times:
Prerequisite civil works including foundations and site preparation can run concurrently with off-site manufacture of the modules.
-Cost Control:
Ensures your building is delivered on budget.
-Future-Proofed:
With Modular buildings - relocation, alterations and extensions can be achieved with minimum disturbance.
-Warranty:
With RoanKabin's 60-year structural and 2-year product warranty on all new RoanPlan -Modular Buildings; you can rest assured the buildings are built to last.
-Turn-key:
From planning permission, fire cert application, civil works, project management, air-conditioning and furniture, RoanKabin offers a tailor made service to meet all your needs.
-Hire or Sale:
Flexible payment plans to suit all budgets and time-frames.
Part of the Siteserv Group
RoanKabin was acquired by infrastructure and utilities services group Siteserv PLC in November 2007. Other Siteserv companies include industry leaders like Sierra Communications, Holgate Fencing, Donohue Scaffolding, Easy Access Formwork, EventServ, Rentafence and Deborah Services Ltd. The group employs over 2,000 people and covers the infrastructure, utilities, special event and construction sectors.
Roankabin Limited Serves The Following Areas
Find Roankabin Limited in