Time and date
CONSTRUCTION DIRECTORY
Lucan Stoves & L&J Fireplaces

Contact Details
Address
Unit 4 Hills Industrial Estate
Lucan
County Co Dublin
About Lucan Stoves & L&J Fireplaces
L&J Fireplaces & Lucan Stoves
Due to the rising cost of gas and oil it has become very popular to go back to the old way of heating your family home i.e. (wood, coal or briquettes) it's a very good alternative to the very expensive gas and oil. An open fire is only around 20% efficient as most of the heat is lost straight up the chimney. All our stoves are multi fuel and have the highest specifications.
Burning European standard (cert) wood, coal and briquettes is a very economical way to heat your family home. In turn with burning less fuel, not only are you reducing your energy costs but you are also contributing to a better environment reducing Co2 levels. If you use our boiler models you can back up your central heating subject to approval.
Lucan stoves and L & J fireplaces have been supplying and fitting stoves and fireplaces in Lucan and surrounding areas for the past 30 years to the highest of standards and top quality products.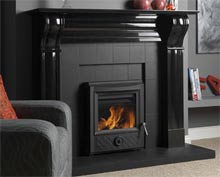 Fireplaces
Antique Fireplaces
Contemporary Fireplaces
Corbel Fireplaces
Country Fireplaces
Deco Fireplaces
European Fireplaces
Main Fireplaces

Timberframe Fireplaces
Traditional Fireplaces
Urban fireplaces
Fireplace Grates
Fireplace Fronts
Fireplace Baskets
Fireplace Skamolex
Stoves
A specialist woodburning stove showroom established over 30 years ago, A quality woodburning stove is a long term investment, offering substantial savings in heating bills - customers report savings of more than 50% on their gas bills after we have installed a wood burning stove in their homes.
We have avoided the cheap end of the wood burning market as you only get what you pay for. A premium grade wood burning stove is a lifetime investment and is the only cost effective stove.
Solar Panels
We understand The importance of a reliable cost effective energy supply. We also understand the financial pressure of maintaining a consistent hot water and heating supply. That is why we want to provide you with a positive solar energy supply that is not just effective as an energy supply but also has a very positive effect on your bank account.
Services
The waiting period for installation will be indicated at the time of order and a fitting date will be agreed with you in within 7 days of your order. This date is agreed on a best efforts basis and we will do everything we can to ensure your installation is carried out on the agreed date and time.
Occasionally, due to unexpected circumstances beyond our control delays may occur. In this event we will aim to have the installation carried out as soon as possible after the agreed date. We are not responsible for any consequential loss or expenses due to any delays and will not entertain any claims for compensation.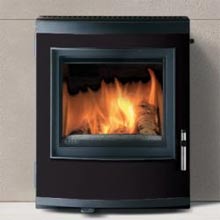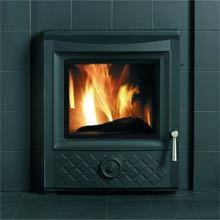 Reviews & Testimonials for Lucan Stoves & L&J Fireplaces

March 11, 2019
I just recently had my fireplace fitted by L.J and I would highly recommend them very clean beautiful job I am over the moon with my new fireplace thank you Liam
Review by
ROSE FITZGERALD
Lucan Stoves & L&J Fireplaces.

5

out of

5

based on

1

ratings.
Lucan Stoves & L&J Fireplaces Serves The Following Areas
Find Lucan Stoves & L&J Fireplaces in