Time and date
CONSTRUCTION DIRECTORY
Danish Kitchen Design

Contact Details
Address
20 Churchtown Business Park
Beaumont Avenue
Churchtown
County Dublin
Ireland
About Danish Kitchen Design
Welcome to
Danish Kitchen Design
17 years of experience has given me a unique approach and insight to kitchen design and designing entire open plan living spaces. I have designed and successfully installed more than 300 bespoke kitchens and my passion for optimising the function, the comfort and the ambience is evident in each and every project.
I am the sole agent for the Danish brand 'Sønderborg Køkkenet'. All the kitchens are individually made to order, which gives me total freedom in creating someting special for my clients... Something unique.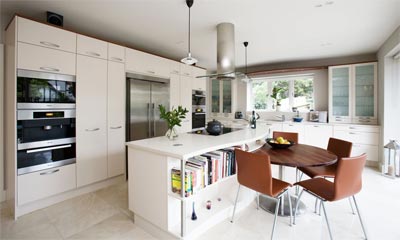 You too can avail of my expertise, know-how and service. Contact me to make an appointment - Whether contemporary, classic, eclectic or minimalistic, I will help you on your way to fulfil your vision.
Specialising in:Contemporary DesignClassic Design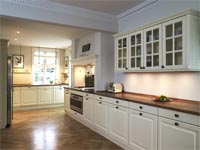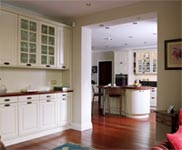 The Right Approach
Designing a kitchen with function, comfort and ambience is never straight forward and there is no set formula to do so. It takes experience and insight, and most likely you will need help to realise your vision. You will need the right company with the right approach - to understand you, guide you and create everything you dream of.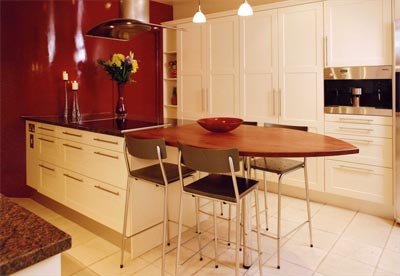 Sønderborg Køkkenet
I started out designing kitchens in Ireland some 17 years ago. Purposely I chose to become the sole agent for the Danish kitchen manufacturer Sønderborg Køkkenet... Every single kitchen during all those years has been manufactured and provided by this superior company. Why? Because the build quality, the beauty and the service/aftersales service is second to none, and because as designer I can enjoy the freedom of creating unique detailing that make my kitchens stand out.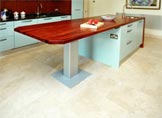 The Danish look is smart, understated, clean, warm and utterly timeless. With years of living in Ireland, I have adapted a style that blends the Danish flair for design with the Irish lifestyle.
Danish Kitchen Design Serves The Following Areas
Find Danish Kitchen Design in