Time and date
CONSTRUCTION DIRECTORY
Regan Structural Steel Limited

Contact Details
Address
Clooneen
Hartland
County Co Roscommon
About Regan Structural Steel Limited
Regan Structural Steel Ltd. was established in 1999 by Michael Regan, who has worked in the steel business since the early 1990s.
The Company specialises in the fabrication and erection of structural steel for industrial, commercial and agricultural buildings.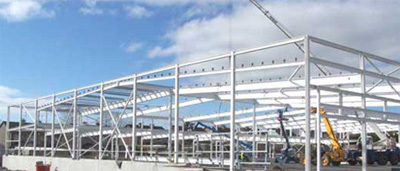 Initially, Regan Structural Steel concentrated on farm building structures, because of its traditional expertise in that sector, but then gradually undertook more projects in the commercial sector. The Company, in 2002, reviewed its client mix and developed a strategic plan to cater for expanding sales into the commercial / industrial sectors. This resulted in a major expansion of the existing workspace by the erection of a new workshop, which created a total of 600 sq. metres.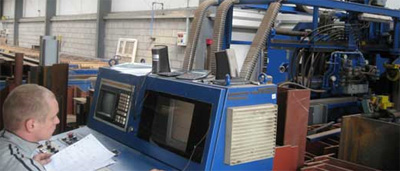 The business continued to develop and this put pressure on productivity until, in 2005, it became necessary to do an equipment upgrade, which also required the further expansion of our workshop capacity to the current 1200 sq. metres. Peddinghaus CNC Cutting/Drilling equipment was purchased, installed and linked to our in-house Stru Cad, computerised, steel detailing system.
Regan Structural Steel, was now undertaking large scale projects in the industrial building sector and this required the installation of two Gantry, overhead, 5 tonne lifts, which facilitate the safe movement of steel from cutting to fabrication and painting.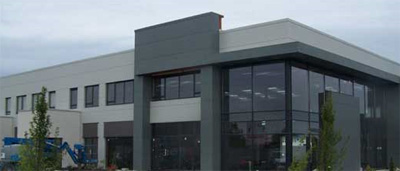 Our ability to produce quality work and adhere to strict deadlines has meant that we have now also established an excellent reputation in the industrial steel building sector.
Design Regan Structural Steel
We have our own computerised StruCad structural steel detailing system, which is linked to a CNC Cutting/Drilling line in the worksop with the capacity to process up to 100 tonnes of steel per week.
This advanced drawing/detailing software ensures an accurate and efficient cutting and fabrication process.
Services Regan Structural Steel
We now have a workshop facility in excess of 1200 sq. metres with the capacity to process up to 100 tonnes of fabricated steel per week. The company can offer a range of services tailored to suit your particular needs, depending on how much of the contract you require to be done:
Commercial / Industrial:
Supply and erect structural steel and cladding


Supply and erect structural steel only


Supply only the structural steel
Farm Buildings:
Supply only or supply and erect farm buildings
Other:
Manufacture and supply gates, railings, cattle crushes, feed barriers, stable divisions and doors etc.
Regan Structural Steel Limited Serves The Following Areas
Find Regan Structural Steel Limited in