Time and date
CONSTRUCTION DIRECTORY
Denis Byrne Architects

Contact Details
Address
26 North Great Georges Street
Dublin
County Dublin 1
1
About Denis Byrne Architects
Denis Byrne Architects is a Dublin-based design practice producing contemporary architectural works of quality. We were founded by Denis Byrne in 1998 and since that time have grown steadily as talented and motivated young professionals have joined Denis in the development of the practice.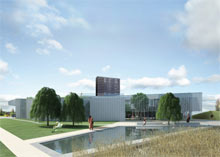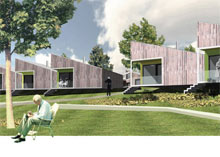 Our work may be seen throughout Ireland on both urban and rural award-winning construction projects, from the 'House in the Field' in Co Westmeath to the 'Cigar Box' apartments and offices, in Dublin city centre.
The scope of projects has broadened considerably to include master planning, landscape design, urban design, furniture and interior design, all pursued within the parameters of our larger environmental and social concerns.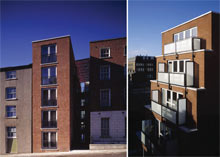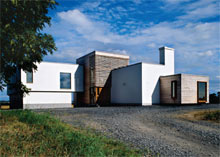 In all projects, of fundamental importance to us is the proper placement of the new construction within the character of a given context and the careful consideration of the art and craft of the making of it.
We strive to harness appropriate modern technologies and materials to the eternal qualities of light and space to produce a humane architecture of depth and significance.
Commercial Projects


Commercial
Retail
Sport
Mixed Use
Conservation
Competition
School
Health

Residential Projects


House in Field, Hollow, Hill, Forest
Side Garden House
Mews House
Interior
Residential
Masterplan - SDZ
Contact Us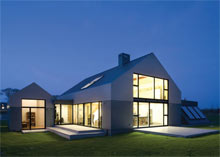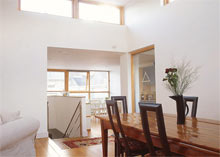 Denis Byrne Architects Serves The Following Areas
Find Denis Byrne Architects in