Time and date
CONSTRUCTION DIRECTORY
Murphy Concrete Manufacturing Limited

Contact Details
Address
Sarsfieldstown
Gormanstown
County Co Meath
Ireland
About Murphy Concrete Manufacturing Limited
A family run business for over 40 years now, our quarry here at Sarsfieldstown, Gormanston, Co. Meath dispatches Sand and Gravel aggregate.
Murphy Concrete Manufacturing Ltd are now supplying Decorative Stone for delivery or collection. Decorative Stone can be used for:
Gardening


Landscaping


D.I.Y


Grave Decor/Maintenance


Driveways and Pathways
Why not let your garden be the envy of the neighbours when you invite them over for a BBQ this summer!
Delivery Service
Delivery Times:
Monday to Friday: 8.00am-5.30pm
Saturdays: 8.00am-12.00pm
Large or Small we deliver it all!
Our trucks range in size depending on our customers needs. We can deliver from 1 tonne upwards and our 4 wheel tipper truck with crane offloading will fit through most driveways.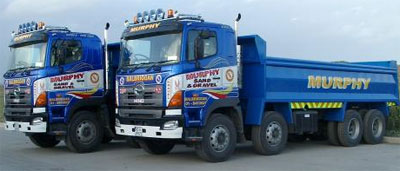 Waste DisposalAbout Murphy Environmental, Gormanston
Murphy Environmental was granted a licence (W0151-01) from the Environmental Protection Agency for an inert landfill at Sarfieldstown, Gormanston, Co. Meath, in June 2003. The maximum annual tonnage is 750,000. We operate a recovery facility for construction and demolition waste (e.g. crushing, screening and grading of aggregates) and accept clean soil and stones for the restoration of the site.
As a requirement of the Waste Licence, we must carry out regular environmental monitoring and submit all monitoring results to the Agency. We are required to monitor groundwater, surface water, leachate, noise, dust and meteorology.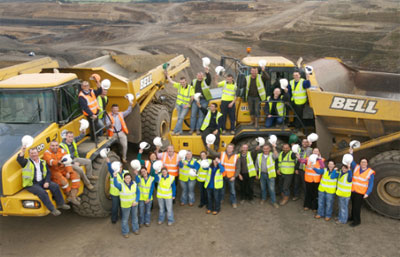 Murphy Concrete Manufacturing Limited Serves The Following Areas
Find Murphy Concrete Manufacturing Limited in