Time and date
CONSTRUCTION DIRECTORY
Rockwool Ltd

Contact Details
Address
Wern Tarw
Pencoed
County Mid Glamorgan
CF35 6NY
About Rockwool Ltd
Rockwool creates insulation solutions that protect buildings from the environment and the environment from buildings. Made from rock and manufactured to the highest standard, nothing could be more durable.
Our products boast four key benefits and perform for decades - improving building performance and lowering costs while allowing design freedom to protect buildings and people from fire, sound and the environment in a sustainable way.
Rockwool is the world's leading producer of stone wool insulation products.
Rockwool can supply all your insulation requirements from ground floor and cavity walls to internal partitions and lofts. With a range of built up solutions including flat roofs, rainscreen and external cladding, separating floors and fire protection, Rockwool is the chosen partner for the modern building industry.
Title: Rockwool Solutions
Find out more
about the complete Rockwool product range.
Rockwool's core range products are designed to meet all of your insulation needs.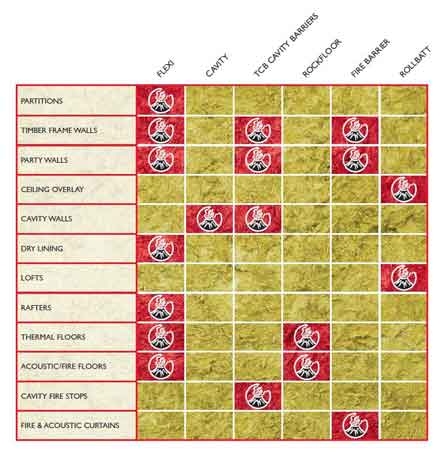 Rockwool Flexi
With optimum density and non-directional fibre orientation, ROCKWOOL FLEXI has excellent acoustic properties.
• Suitable for use in fire rated compartment walls
• The patented flexible edge ensures an accurate fit within framed applications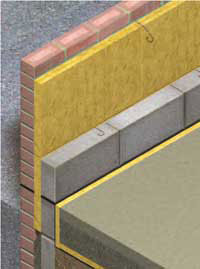 Rockwool Cavity

Can be used to fully fill a masonry party wall and reduce the U-value to 0.00W/m2K. Can also be used to support robust details for acoustic insulation in masonry party wall constructions.

• Is Euroclass A1 non-combustible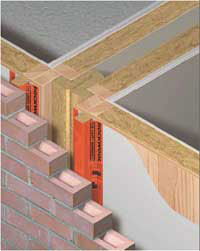 Rockwool TCB Cavity Barrier

FIREPRO TCB Cavity Barriers provide fire protection for timber and steel frame and masonry cavity walls.

• TCB provides 60 minutes fire integrity and 30-60 minutes insulation (dependent upon TCB size)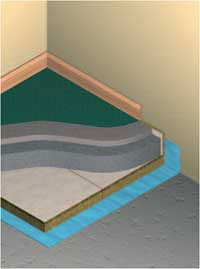 Rockfloor

Thermal ROCKFLOOR is a dual density thermal insulation solution designed for ground floor slab or suspended concrete beam and block floor applications.

• It can be installed below concrete slab or screed
• Is suitable for use under most timber floor surfaces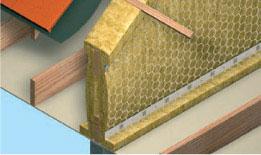 Rockwool Fire Barrier Systems

The Fire Barrier Systems can be used to prevent the spread of fire and smoke in pitched roof spaces.

• Is Euroclass A1 non-combustible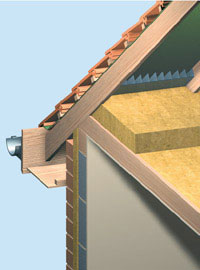 Rockwool Rollbatt

ROCKWOOL Roll is made up of medium density mineral wool insulation. The thermal insulation boasts acoustic properties and is fire resistant. The solution is suitable for horizontal roof application in all building types, or can be used as an acoustic absorber in suspended ceilings.

• Is Euroclass A1 non-combustible
• Non directional stone wool fibres absorb soundwaves and dampen vibration


Rockwool Ltd Serves The Following Areas