Time and date
CONSTRUCTION DIRECTORY
Greenspan System Sales Ireland Limited

Contact Details
About Greenspan System Sales Ireland Limited
Greenspan Products Ltd is a distributor of following products:
Aquapanel Cement Board System
AIB and BBA certified cladding system for timberframe and steel constructions. Suitable for residential and commercial projects. Easy and quick to install.



Brillux External Insulation System
Polystyrene insulation installed on the outside of the building, finished with a rendered plaster. Suitable for new and refurbishment projects, giving them a new look and reducing maintenance costs. It is like wrapping your house in a blanket.



Repois One Coat Render
Ready to use, single coat rendering system for application externally on masonry walls. It is designed to provide a weatherproof finish on external block or brick masonry walls, and can also be used for decorative purposes. It is available in a choice of colours and has a textured finished achieved by the use of a special scraping trowel.



PermaBase Cement Board System
PermaBase Cement Board is a rigid substrate made of Portland cement, aggregate and glass mesh that provides an exceptionally hard, durable surface that is able to withstand prolonged exposure to moisture. As an exterior cladding board, it is great as a substrate for sand and cement plaster. In interior applications PermaBase is ideally suited as an underlayment or backing surface for tub and shower surrounds, countertops and flooring.



E-Board Fibre Cement Board
E-Board is a new age multi-purpose, non-combustible Class O Fibre Cement board. It is extensively used for applications requiring a combination of moisture resistance, sound insulation and good performance in fire. E-Board is widely preferred over plywood or wood based cement particle board due to its exceptional dimensional stability, even under prolonged exposure to moisture. E-Board absorbs but does not retain moisture and regains full strength once fully dried. It can accept a host of cementitious, acrylic and silicon renders directly. E-Board can be painted/polished and is compatible to a wide range of surface finishing materials.



Fiberock Cement Board
Panels represent a new era in substrate performance. These panels are designed for wall assemblies in high-traffic areas where moisture and mould resistance are especially important, whilst offering high resistance to impact and abuse.



Levelrock screed
From Commercial, single family and multi-family projects, renovation to new construction, Levelrock Brand floor screeds pour on the strength. The new fast-applying gypsum cement floor screed stands up to flooring challenges, leaving a smooth crack-resistant surface. What's more Leverock Brand screed is fire resistant and offers an exceptional increase in sound control between floors and units.



Sheetrock taping and jointing products
USG Interior Finishing Systems complete gypsum drywall interiors to ensure beautiful durable walls with long-lasting performance. USG's SHEETROCK(r) Brand offers a complete line of interior finishing products including joint compound, joint tape, bead and trim products, primers and accessories. USG Joint Compounds offer specialized product types to meet specific finishing requirements such as taping a joint, applying a finish coat, or patching a crack. Available in various formulas, the SHEETROCK(r) Brand Joint Compound line includes both drying-type ready-mixed and setting-type powder products in conventional weight and lightweight versions.
We also provide training for Aquapanel Cement Board System and Brillux
External Insulation System.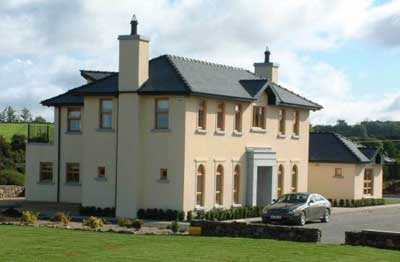 Greenspan System Sales Ireland Limited Serves The Following Areas
Find Greenspan System Sales Ireland Limited in
Greenspan System Sales Ireland Limited Branches
Greenspan UK Ltd
Birmingham Business Park, Trinity Park, Birmingham, B37 7YB
Click to view telephone number