Time and date
CONSTRUCTION DIRECTORY
Euroscroll Engineering

Contact Details
Address
90 Tulnacross Rd
Cookstown
County Co Tyrone
BT80 9NP
Northern Ireland
About Euroscroll Engineering
Euroscroll Engineering, based near Cookstown was established in 1992 and has since evolved into a major manufacturer and installer of bespoke architectural metalworks.
For many years our projects were for gates and railings, but our wealth of experience extends to all aspects of Architectural metalwork. We now design, manufacture and install.
Balconies
Balustrades
Bespoke Railings
Estate Gates
Driveway gates
Gate Automation

Staircases Straight, Spiral and Helical
Stainless Steel Balustrade
Glass Balustrade
Walkways
Wrought Iron works
Handrails

Our projects cover a wide range of areas including hotels, schools, offices, leisure facilities, entertainment venues, residential developments and properties.
Our highly skilled and dedicated workforce will project manage a contract from onset in design right the way through to installation and close, strictly following our quality management system.
We pride ourselves in producing timeless and contemporary designs along with period pieces by combining traditional blacksmithing with the latest technologically advanced processing equipment.
We specialise in using mild steel, stainless steel, aluminium and bronze - often incorporating glass and wood to create a more decorative item.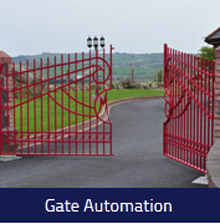 Plasma Cutting
Our state of the art plasma machine enables us to cut mild steel, stainless steel and aluminium up to 25mm thick, an additional gas cutting head cuts up to 300mm thick and the machine operates on an 8m x 2m bed. This allows us to do profiled, perforated panels for items such as threads on staircases or balustrade and is CNC operated from our CAD station.
Paint Booth
We use an electro-static spray system to ensure our painting process is as efficient as possible with any colour available on any item. As an agent for stokes paint in Northern Ireland we can also guarantee the best quality service possible.

Components
As mentioned on our home page all standard components shown are directly imported and ISO approved and are available for immediate despatch. Which has led to us being Northern Ireland's leading component suppliers. However due to our machining capabilities we also specialise in 'Non-Standard' products. Producing scrolls etc. From architects specific designs and regularly replicate products from an original sample or drawing. This service is often instrumental in helping us obtain prestigious heritage contracts.
Other Services
Other services we provide range from folding steel using a press-break machine, a guillotine for cutting services, metal forming machinery and various others which we are glad to inform inquiries about.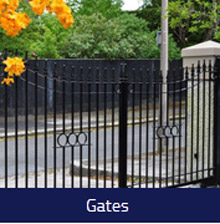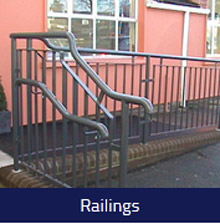 Euroscroll Engineering Serves The Following Areas
Find Euroscroll Engineering in