Time and date
CONSTRUCTION DIRECTORY
Clarke Energy Ireland

Contact Details
Address
Unit 7 Newtown Business Park
Newtownmountkennedy
Wicklow
County Wicklow
A63 160
Ireland
About Clarke Energy Ireland
Clarke Energy is an award-winning multi-national specialist in the engineering, installation and maintenance of engine-based power plants. Our offering includes both gas and diesel-fuelled technology. Clarke Energy was acquired by the Kohler Company in February 2017. We are the largest authorised distributor and service provider for INNIO'S Jenbacher reciprocating engine business. Clarke Energy can either supply an individual generator, or deliver an EPC turn-key multi-engine power plant backed up by long-term service support. Clarke Energy is a specialist in high efficiency utilisation of fuels and is an innovator in the field of combined heat and power (CHP) or cogeneration technology.
Clarke Energy provides added value to the customer by acting as single point of contact from initial sale, engineering, project management, installation through to commissioning and long-term maintenance of your generation assets. Clarke Energy has significant experience in a wide range of different gaseous fuel applications including natural gas, biogas, landfill, furnace and coal gases.
INNIO'S Jenbacher Gas Engines
Type 6GE's gas engines are available in the 0.3-9.5MW electrical output range for an individual unit. Jenbacher gas engines are renowned for robust performance in challenging conditions and difficult fuel gases.
INNIO'S Jenbacher gas engines are manufactured in the town of Jenbach, Austria in the Tyrol. The Jenbacher gas engine is designed to run solely on different types of gas, and for different types of applications. Jenbacher has led the way in gas engine innovation over the last 50 years with developments including:The LEANOX control philosophy The world's first 20 cylinder gas engine The world's first 24-cylinder gas engine The world's first twin-turbocharger gas engine The high-efficiency 4-series concept
INNIO'S Waukesha Gas Engines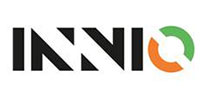 Waukesha gas engines are designed to perform reliably in isolated, mission-critical and demanding applications. Featuring durable design and unsurpassed flexibility, our rich-burn and lean–burn alternatives cover a wide variety of applications and varying emissions compliance levels. By offering both rich- and lean-burn designs, Clarke Energy's team provides a range of products to help our customers make smart choices for tomorrow.
Benefits, Durable designs that perform with extreme reliability in remote, demanding and often mission-critical applications Unsurpassed tolerance for variable fuel quality that maximises power output, uptime and profitability A portfolio of models with the emissions flexibility to meet local air quality mandates even when the engines are redeployed to new locations Biogas models to make best use of available fuels Clarke Energy provides parts and service for Waukesha engines around the clock Stategically located factory-authorised training that delivers the know-how to protect and maximise the value of a Waukesha engine
Microgrids and hybrid solutions
With a drive towards greater uptake of renewable power, Clarke Energy is pleased to provide a new offering to our customers. Clarke Energy is able to take on a greater scope of project supply and incorporate different power generation technologies in our offering.
Biogas Upgrading, (Biomethane)
Biogas upgrading is the process of the separation of methane from the carbon dioxide and other gases from biogas. The concentrated biogas – close to 100% methane is called 'biomethane' or 'renewable natural gas' (RNG). This gas can be used as a vehicle fuel or injected into the gas distribution network. There are a number of processes able to separate the gases including membranes, water wash, chemical washing and pressure swing adsorption (PSA).With Clarke Energy's engineering, procurement, construction and aftersales support capabilities we are also able to offer biogas upgrading solutions to our customers. Biogas upgrading technology can be applied to anaerobic digesters, wastewater treatment facilities and landfill sites. Biogas upgrading can be used as a substitute technology to gas engines or can be used in parallel where power and heat are required on site. The company's focus is on delivering quality installations, backed up with reliable, accountable aftersales support. We have a culture of integrity and high ethical standards. Clarke Energy has a dedicated, highly-trained team of sales, engineering, project management, commissioning and maintenance staff deployed around the world,for further details please contact me at your convenience, or visit our website https://www.clarke-energy.com/ireland/
Gallery
Click to close
Videos
Products & Services
Team
| | | | |
| --- | --- | --- | --- |
| Name | Role | Email | Telephone |
| Daniel Collins | Sales Engineer | dan.collins@clarke-energy.com | 00353 87 9881131 |
Clarke Energy Ireland Serves The Following Areas
Find Clarke Energy Ireland in