Time and date
CONSTRUCTION DIRECTORY
Recovery and Winch

Contact Details
Address
3 Northwest Business Park
Castlecarra Road
Carrick On Shannon
County Co Leitrim
.
Ireland
About Recovery and Winch
WE SUPPLY A FULL RANGE OF WINCHES TO SUIT YOUR REQUIREMENTS
240V Single Phase Hoists
- Lifts up to 1000KG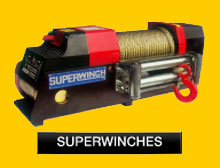 Cable Pulling
- Vehicle & Trailer winched from 1500lbs-30,000lbs
VReversing Video systems - 5.5Inch colour LCD, Night vision, sound, 20m cable kit c/w fittings
Air Wedge
- a simple tool designed to aid in the fitting of doors & windows etc.
Lifting Slings and StrapsVehicle Safety Ligting

HAZTEC XPRESS RECOVERY 59inches LIGHT BAR
P/N: LG200317
Four rotators; Two LED Brake, Tail and Indicators; Illuminated Centre; Recovery Lettering Front and Rear; Available in either 12 or 24volt; Dimensions: Length : 59inches(1492mm); Width : 11inches(288mm); Height : 4inches(99.5 mm); Custom bars available on request.
NATIONWIDE DELIVERY

Recovery and Winch Serves The Following Areas
Find Recovery and Winch in