Time and date
CONSTRUCTION DIRECTORY
T. Dineen Consulting Engineers

Contact Details
About T. Dineen Consulting Engineers
T.Dineen Consulting Engineers
offer independent environmental engineering consultancy services to home owners, builders and property managers.
All our services are provided by our level 8/9 degree qualified Civil, Structural and Environmental Engineers. We offer a professional service at competitive rates. We specialise in the following areas;
Air Tightness Testing / Air Pressure Testing
BER for Domestic and Commercial Buildings
Thermal Imagery Audits
Energy Auditing and Energy Consultancy
Legal Land Mapping & Land Transfer
We are fully insured with appropriate professional indemnity and public liability insurance.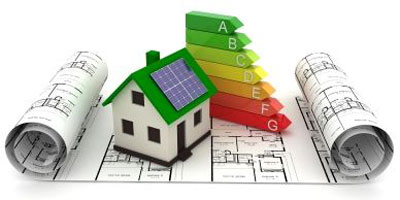 Air Tightness Testing
Research has shown that on average 30% of all heat loss in buildings can be due to air leakage and uncontrolled ventilation. As insulation levels have increased substantially during the last decade, the proportion of heat loss attributed to air leakage in newer buildings rises to 50% or more.
An
Air Tightness Test
(also referred to as a Blower Door Test) is a test to determine the level of uncontrolled air flow through gaps or cracks in the external fabric of a building. Excessive air leakage leads to unnecessary heat loss and can cause discomfort for the occupants by creating cold draughts.
Air Tightness Testing
is a proven and dependable method of reducing unnecessary heat loss.
Air Tightness Testing and the identification of air leakage paths by means of a smoke test can reduce unwanted air leakage by 80% or more, resulting in a saving of 30% on the total heating bill for the property.

T.Dineen Consulting Engineers have worked on projects where it was required to achieve air permeability values below 5.0 (m3/hr/m2) @ 50 Pascal. We have successfully carried out Air Tightness Tests on properties which achieved Air Pressure test results of below 1.0 (m3/hr/m2) @ 50 Pascal.

T. Dineen Consulting Engineers provide a Blower Door / Air Tightness Testing service in accordance with the procedures detailed in ATTMA TS1 and BS EN 13829: 2000.
Air Tightness Regulations
Air permeability testing has been part of the Building Regulations since the introduction of Part L 2008 (Conservation of Fuel and Energy) and it applies to all dwellings, where the work commenced on or after 1 July 2008. Under the 2008 Part L Regulations all new dwelling must achieve an Air Tightness Test result of 10(m3/hr/m2) @50 Pascal.
Under the most recent 2011 Part L revision, which applies to all new dwellings where work commences on or after 1st December 2011, sets out an Air Permeability upper limit of 7(m3/hr/m2) @50 Pascal.
Building Energy Rating (BER)
T.Dineen Consulting Engineers are qualified and registered BER Assessors for both Domestic and Commercial Buildings.
Since the 1st January 2009, all buildings (domestic & commercial) that are being offered for sale or for let must be issued with a Building Energy Rating (BER) certificate.
The Building Energy Rating (BER) scheme is a means of surveying and grading all buildings on their energy efficiency and environmental performance.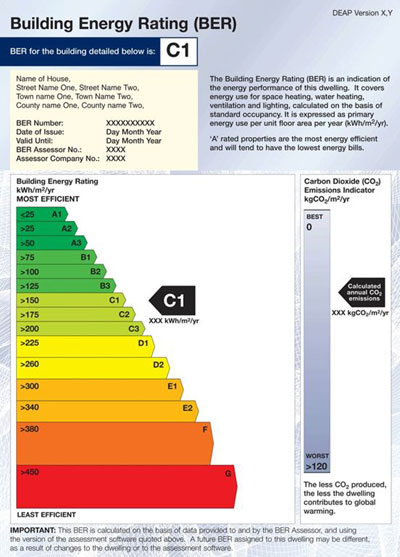 Thermal Imagery Surveys
Thermal Imagery also known as thermography employs infrared camera technology that can accurately detect abnormalities that result in heat being generated and energy being lost. Colour is used to express the varying levels of heat, with red and white areas being the warmest and blue/black being the coldest.
T. Dineen Consulting Engineers provide Thermal Imagery Surveys for the following applications;
Building Surveys:
Construction Defects
- Insulation Voids
- Heat Loss
- Finding Damp
- Locating Water Leaks


Electrical Surveys:
- Fuse Board Inspections
- Electrical Panel Inspections
- Insurance Surveys
- Inspection of Motors and Drives
- Electrical Connections


Industrial Surveys
- Process Control Inspections
- Pipework / Ductwork Inspections
- Bearing / Pulley Inspections
- Steam / Boiler Plant Inspections
- Compressed Air Systems
- Preventative Maintenance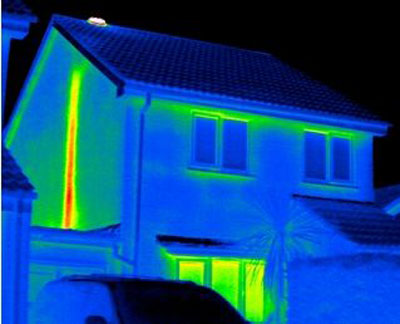 Reviews & Testimonials for T. Dineen Consulting Engineers

February 24, 2012
Very satisfactory air tightness testing service on my new build in glanmire.
T. Dineen Consulting Engineers.

5

out of

5

based on

1

ratings.
T. Dineen Consulting Engineers Serves The Following Areas
Find T. Dineen Consulting Engineers in