Time and date
CONSTRUCTION DIRECTORY
Allied Industrial Coatings Ltd

Contact Details
Address
Unit 2 Riverside Business Park
Whitestown Industrial Estate
Dublin
County Dublin
Ireland
About Allied Industrial Coatings Ltd
AIC Paints
are a well estabished paint supplier in Dublin catering for both trade customers & general public customers.
Our friendly staff are always on hand to help you with all your enquiries, whether they be big or small.
We have a substantial range of paint types available.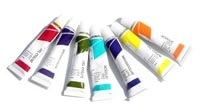 What we offer:Painting Accessories
Whatever you need to get that painting job done, we can help with your painting requirements.
Decorative Paints
There's always something at home that needs to be painted, and at our well stocked trade centre you will never be left short on anything.
Hygiene Coatings / Paints
With Hygiene and Anti-bacterial coatings you get a tough durable finish which also gives a decorative effect.
We stock a large range of Hygienic Paints or coatings for clean room environments suitable for;
Schools
Hospitals
Commercial & Domestic kitchens
Cateens
Toilets

Swimming Pool areas
Clean room areas
Warehouse floors
and anything in the pharmaceutical industry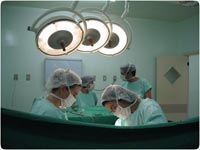 Floor Paints / Coatings
Heavy duty coatings designed for very tough environments.
Galvanised and Metal Paints
Galvanised primers and finishes for all types of metal and aluminium surfaces in waterbased and solvent based single pack and 2 pack, in any colour range, large and small quantities.
Tough, Durable All-Weather Paints
We specialise in Industrial products that are designed to withstand tough conditions & all-weather environments.
Fire Proof Paints/Coatings
With safety in the workplace being top of the agenda, almost every building project requires some fireproof protection for timber and steel.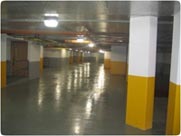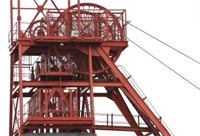 Contact us on
+353 (0) 86 8891397
or visit our
Website
for more information.
Products & Services
Intumescent Paint
Fireproof Paint
Anti bacterial Paint
Paint Specialists
Painting Gear
Paint Accessories
Paint Distributors
Sigma Coatings
Commercial Painters
Floor Coatings
Roof Coatings
Floor Finishes
Floor Laying
Floor Refinishing
Floor Resurfacing
Floor Protection Products
Flooring Materials
Flooring Services
Flooring Supplies
Hygienic Floor Finishes
Hygienic Wall Finishes
Intumescent Paints
Paint Systems
Painting Supplies
Decorating Supplies
Painting Contractors
Allied Industrial Coatings Ltd Serves The Following Areas
Find Allied Industrial Coatings Ltd in
Allied Industrial Coatings Ltd General Description
Floor Coatings Floor Finishes Floor Refinishing Floor Resurfacing Floor Protection Products Flooring Materials Flooring Services Flooring Supplies Hygienic Floor Finishes Hygienic Wall Finishes Intumescent Paints Paint Systems Painting Supplies Decorating Supplies