Time and date
CONSTRUCTION DIRECTORY
Catering Innovation Agency

Contact Details
Address
Shamrock Park
Brian Road
Carlow
County Carlow
R93YA34
Ireland
About Catering Innovation Agency
At the Catering Innovation Agency we have over 50 years experience of supplying and installing smart energy efficient catering equipment all over Ireland. We take great pride in providing a holistic approach to catering equipment. This means we can help our clients from the planning process right through to delivery and after sales support.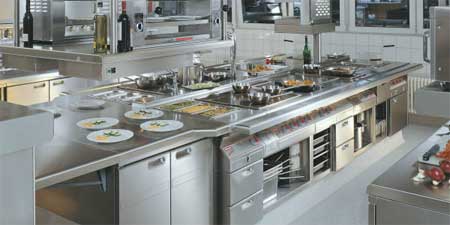 We always
Specify the most suitable smart catering equipment for your food-services operation
Supply the best brands at the most competitive prices
Ergonomically design your kitchen using CAD utilising industry best practice
Plan you kitchen installation to reduce both stress and down time
Provide all the training required for you and your staff
Provide a world class after sales support
Have a full warehouse with every spare part required for every piece of catering equipment that we sell
Provide excellent maintenance and servicing of catering equipment
We will even help with the creation of a bespoke blueprint for your food-service operations – a complete manual, specifically tailored to your business.
We represent some of the finest proven catering equipment manufacturers from
Germany, Japan, United Kingdom, United States, Europe
All of our manufacturers brands offer true value. By value we mean quality products which provide low cost of ownership, maximum earning potential and – of course – reliability and low running costs. Consistent, money-making catering equipment that won't let you down.
Over the years we have built direct relationships with our manufacturers which means that our clients not only benefit from our five decades of experience but the collective experience of all our manufacturers as well.
Collectively we've learned a great deal about the food-service business – and what it takes to succeed – experience that we are willing to share with our customers. Because, we know that with the right smart catering equipment, you can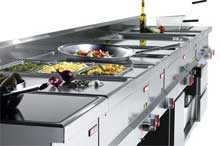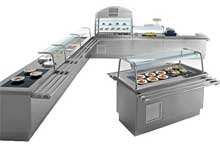 increase profits
reduce the need for highly skilled staff
increase consistency
reduce and manage your energy cost
provide staff friendly working environments
reduce cleaning and maintenance costs
increase menu offerings
reduce down time
reduce costs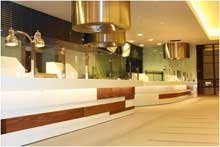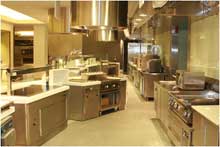 We supply and service catering equipment and food service needs for
Fast Food Outlets
Delicatessens
Canteens
Service Stations
Schools
Clubs
We also provide comprehensive training by experienced professionals who truly understand the food-service business itself, know the equipment inside out and are thoroughly up-to-date with all the latest regulations. Their sole function is to share their expertise with you and even when they are not there – our Telephone Helpline services are available.
From half a day's training at your premises to in-depth workshops and road shows the length and breadth of the Ireland the CIA's professionals can accommodate – we will even come back to retrain new staff.
Our range of catering equipment includes solutions for
Cooking
Preparation
Storage
Ware Washing
So whatever your catering equipment requirements are, the Catering Innovation Agency has the right solution for you. Contact us today to book your free consultation.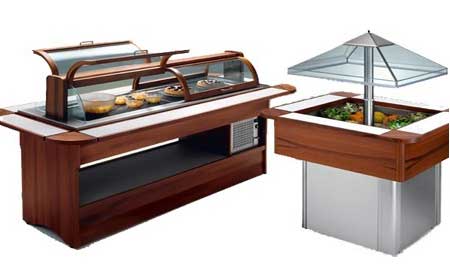 Catering Innovation Agency Serves The Following Areas
Find Catering Innovation Agency in