Time and date
CONSTRUCTION DIRECTORY
CAD Ireland

Contact Details
Address
80 Ashgrove Kill Avenue
Dun Laoghaire
County County Dublin
Ireland
About CAD Ireland
CAD Ireland
Architectural Construction Technology
was founded by
Gary Solan
in 1982 as a one person Architectural Studio offering Architectural Services to other Architectural Practices, Developers, Builders and members of the public.
About ProgeCAD®ProgeCAD®
is a powerful New Computer-Aided-Design Fully
'AutoCAD® Dwg'
compatible software based on
IntelliCAD
for Architects, Engineers, Surveyors, Interior Designers and Drafts persons for all types of C.A.D. work.
ProgeCAD®
, powered by the most recent
IntelliCAD®
engine, is an easy replacement for
AutoCAD®
and
AutoCAD LT®!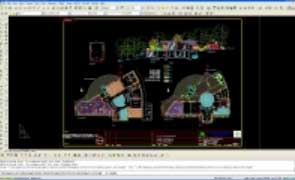 ProgeCAD® contains many important new features and enhancements to offer customers unparalleled stability and speed.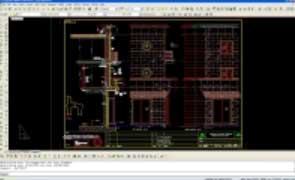 ProgeCAD® fits nicely as a replacement for higher cost CAD engines.

ProgeCAD® is a real 'CAD evolution' for the everyday tasks.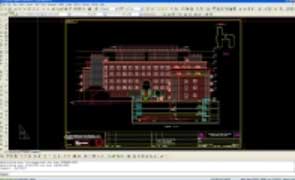 BENEFITS ProgeCAD®?
Directly edit AutoCAD® Drawings? YES!
'AutoCAD® Like' Menu and Commands? YES!
Use the menus, fonts, hatch patterns, etc. Just like AutoCAD®? YES!
Use STB and CTB plotter configuration files similar to AutoCAD®? YES!
Output to Plotters, Adobe PDF, DWF? YES! Render and Shade? YES!
Layout Tabs with Model and Paper Space? YES!
AutoLISP®, C++ (ADS), and COM programming? YES!
Hybrid Raster and Vector Editing? YES!
10,000 Blocks and Symbols? YES!
Raster to Vector Conversion? YES!
Reads and writes AutoCAD® DWG files from 2.5 to 2008, the files you
work with everyday!


Has industry standard AutoCAD® Command structure


Has AutoCAD® Menu, Script, Font Compatibility


Has AutoLISP® Compatibility!


Works with images (Insertion and Visualization)


Has Advanced Rendering Options


Is built with ACIS® Solid Modelling included


Can import and edit your Raster Images


Has Express Tools


Export to PDF and JPG


Convert from PDF to DWG


Comes with near 10,000 standard symbols and blocks


Supports RedLine and Markup made by progeCAD® Viewer DWG
Please use this link to A Features Comparison Table
Compare
This will require Adobe Acrobat Reader to view this table
Min System Requirements
Windows® 2000, Windows NT® or Windows® XP, or Windows® Vista™
Intel Pentium® or more powerful processor (recommended)
256 MB RAM (minimum), 512 MB (recommended for complex drawings)
400 Megs of free hard disk space
Contact www.progecadireland.com for your free 30 day demo/trial by download today or e-mail cadireland at act@connect.ie 'subject line progecad 30 day demo'
or phone 00353 1 2020557 fax 00353 1 2020558 to receive your demo disc by post.
CAD Ireland Serves The Following Areas