Time and date
CONSTRUCTION DIRECTORY
Green Homes

Contact Details
Address
Old Armagh Road
Monaghan
County Co Monaghan
Ireland
About Green Homes
Green Homes
At Green Homes we provide highly insulated, thermally responsive Timber Frame homes coupled with a comprehensive and independent range of services and practical advice into products achieving the highest possible Energy Ratings, while providing a World Class level of Customer Care.
BUILDING THROUGH SUSTAINABILITY
Wood is one of the oldest construction materials known to man, yet its importance in the construction industry is still growing. Timber as a construction material can be considered as part of the solution to many of the perceived environmental problems caused by man.
Timber is the only construction material harvested from a renewable resource which harnesses the sun's energy during growth and uses very little energy in its conversion to final form.
All structural timber used in Green Home's products is harvested from sustainable managed forests


IJM is the only Irish timber frame manufacturer to receive certification for both prestigious Chain of Custody Schemes, FSC and PEFC


97% of all timber consumed in Europe is from Europe


Over 802,000 ha of new forest is established each year in Europe


Europe's forests act as a Carbon sink sequestered 9,522 million tonnes


1m³ of tree growth absorbs 1000kg of CO2 and produces a similar amount of oxygen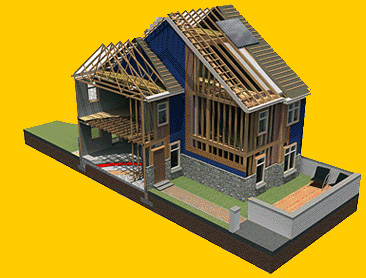 Green Homes Serves The Following Areas