Time and date
CONSTRUCTION DIRECTORY
Independent Testing Services

Contact Details
About Independent Testing Services
ITS Limited is an Irish company, providing a wide range of specialist testing services for the Building and Civil Engineering industry. Since its inception ITS has grown to be the market leader in Foundation Testing.
Based in Portarlington, Co Laois, we offer an independent testing service throughout Ireland. Over the past number of years we have grown our operations to cater for the increased demand for our services.
Deep Foundation Testing and Inspection Services for piling contractors throughout Ireland.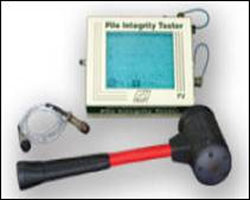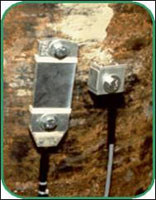 Pile Integrity Testing
The sonic echo technique is based on the one-dimensional stress-wave theory. The test is performed by striking the pile head with a hand held, lightweight, plastic-tipped hammer. An accelerometer transducer, held against the pile head, measures the vibration caused by the initial impulse, and reflections of the shock wave from within the pile.
Pile Driving Analysis & Dynamic Load Testing
When a hammer or drop weight strikes the top of a foundation, a compressive stress wave travels down its shaft at a speed c, which is a function of the elastic modulus E and mass density.
The impact induces a force F and a particle velocity v at the top of the foundation. The force is computed by multiplying the measured signals from a pair of strain transducers attached near the top of the pile by the pile area and modules.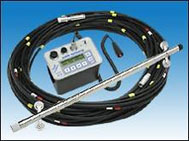 Cross Hole Sonic Logging
The Cross Hole Analyzer (CHA) uses Cross Hole Sonic Logging (CSL) technology to determine the quality of concrete between pairs of PVC or steel tubes pre-installed in drilled shafts.
Inclinometer Monitoring
An inclinometer system includes inclinometer casing, an inclinometer probe, a control cable and an inclinometer readout unit.
Inclinometer casing is typically installed in a near-vertical borehole that passes through a zone of suspected movement, the bottom of which is anchored, and presumed fixed.
Independent Testing Services Serves The Following Areas
Find Independent Testing Services in