Time and date
CONSTRUCTION DIRECTORY
Address
Unit 8 Bowes Industrial Centre, Wrotham Road
Gravesend
County Kent
DA13 0QB
England UK
About CGIs Ltd
Experts in all aspects of cable installation & jointing, nationally & internationally.
Comprehensive Approach
CGI's provides a comprehensive service in all matters concerning cable installation and jointing, supplying customers in the UK and overseas. The specialist and hands-on approach of the management team, who bring to the table an impressive 60 years combined experience in the power cable industry, deliver a professional approach with a personal touch.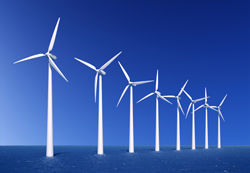 Workmanship & Commitment
As members of the Joint Industry Board (JIB), new and existing customers can be assured that both workmanship and commitment to safety is paramount. CGI's will apply their expertise and get the job done with the assurance of complete customer satisfaction. As new cable types and connection techniques continually evolve, CGI's jointers are no different. The company culture encourages constant training and development for the benefit of clients who seek and receive up-to-the-minute knowledge from the people who are CGI's.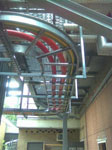 Complete Installation Service
CGI's provide a complete cable installation, termination and jointing service, operating on LV and HV systems up to 132kv. Whether it be large power cables or small diameter control cable CGI's are able to undertake a complete installation service including cable management systems, cable ladder racking, cable tray and basket systems, instrument and control cables and voice and data including fibre optics, civil works and cable pulling.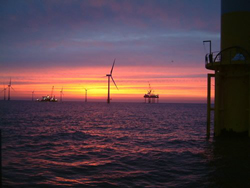 Specialist Approach
In addition to joints, terminations and installation CGI's are also specialist in switchgear and transformer replacement together with testing, commissioning fault location and maintenance, providing cable location, identification and spiking. An installation and site testing service is available. Certificated testing is available with pressure testing up to 33kv. Sub-sea installations is another area in which CGI's are rightly considered market leaders, with extensive experience on a national and international basis.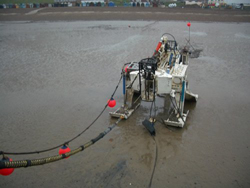 Extensive Expertise
CGI's extensive expertise includes contracts within power stations, primary sub-stations, oil and gas offshore facilities, sewage and water treatment works, hospitals, schools, commercial buildings, sports stadiums, and retail outlets. The company staff is well versed in working in occupied premises requiring shut downs and permits to work and ensure a high level of care when working in sensitive areas.

* Cable Installation
* Cable Maintenance
* Cable Jointing
* Cable Testing/Fault Locating
* Ground Surveys
* CAD Surveys
* Cable Records
* Trenchless Cabling
* Narrow Trenching
* Cable Transport
* Site Investigations
* Plant Relocation
* Specialist Lead Cable Jointing
* Project Management
* Pressure Testing
* Health & Safety consultancy
* Lead burning on PILC & XLPE cablesEnvironment
As our planet changes and with the dangers of climate change an ever present threat it is with great pride that CGI's is working on a national and international basis with governments and multinational companies who are at the forefront of the drive towards sustainable energy.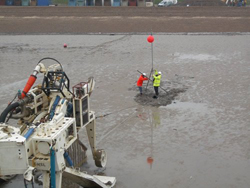 In recent years this has lead to CGI's working with and leading developments in the infrastructures needed to bring wind and wave farms on line in Europe and the British Isles. This renewable and sustainable energy resource has been seen as a key future provider of energy for all our families. CGI's will continue to lead the way in the provision of this future technology.
As a company CGI's always follows best practice in recycling waste cabling products and endeavors to keep its own environmental footprint as small as possible. For example CGI's is actively looking to replace its current fleet of vehicles with hybrids as soon as practicable and again where possible use practices and products with smallest possible environmental impact.
CGIs Ltd Serves The Following Areas