Time and date
CONSTRUCTION DIRECTORY
Power Control Ltd

Contact Details
Address
Systems House, Eckington Business Park
Eckington
Sheffield
S21 4HL
About Power Control Ltd
Borri were founded in 1932 and aim to continuously improving the Power Solutions industry, acting as a benchmark for new and exciting power technology. As a leading manufacturer of Uninterruptible Power Supplies and other Power Solutions, they have a considerable global presence. Borri offer a 3 Year warranty on all 3 Phase UPS, which to the best of our knowledge, no other companies currently offer. Borri are constantly setting new boundaries in the UPS industry, this can be seen with their eco UPS range, the largest range of IGBT technology available globally.
Uninterruptible Power Supplies:
Borri's uninterruptible power solutions range from 500VA to 1.6MVA for larger industrial applications. They are one of the largest global manufacturers of Industrial Three Phase UPS and are continuously setting new standards.
Borri's product range of UPS is structured so that many different applications can be covered, with single phase running from 500VA to 10kVA and their three phase running from 10kVA up to 800kVA. Above this figure Borri offer paralleled systems to cover applications above 1MVA.
ECO UPS Range:
One of Borri's main selling features is their ECO UPS range, stretching from 10-800kVA. All Borri three phase UPS are built with IGBT input and output switching devices, these devices are becoming the industry standard for reliable, efficient power conversion. A further benefit of incorporating IGBT switching is that the input THD (Total Harmonic Distortion) is less than <3%, this crucial characteristic falls well inside proposed European legislation thus no financial penalty will be imposed on any company using Borri ECO technology. The combination of the Borri's unique battery management system, high efficiency IGBT inverter and rectifier all combine to produce low heat, low C02, low foot print and most important of all low fuel bills.
Generators:
Our generators are of the highest quality, ranging from 1kVA up to 2.5MVA (this can be even higher, depending if the system is paralleled). This allows Borri to provide generators for a number of different applications both commercial and industrial. While Borri don't manufacture generators, with having over 77 years of experience with uninterruptible power supplies it makes them the ideal company to solve your generator needs.
UPS Batteries:
Borri UK Manufacture and distribute 2, 6 and 12 Volt batteries.
Our batteries are maintenance free, sealed lead acid batteries and can be used in a wide range of applications, from uninterruptible power supplies (UPS) to powerful communication systems. We can offer up to 10 year long-life Batteries, many current UPS companies only offer 5 as standard. This can be a massive advantage for the user as battery replacement can be one of the largest maintenance costs for the user.
UPS Maintenance:
At Borri we specialise in UPS maintenance, the service and repair of backup and emergency power equipment, air conditioning systems and computer rooms. With over 77 year's expertise in the power solutions market, we are ideal to maintain your UPS and generator.
We can provide a number of services in relation to maintenance and repair. These include UPS maintenance (including generators), battery replacement and disposal, UPS maintenance checks, and UPS replacement parts. All maintenance solutions can be managed into one easy to manage maintenance contact tailored to the users needs.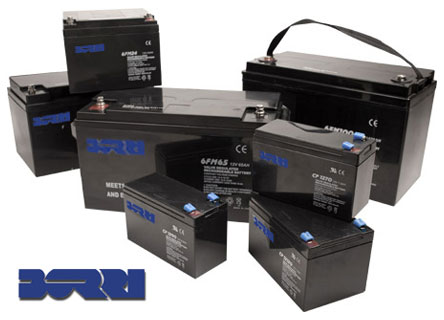 Power Control Ltd Serves The Following Areas
Find Power Control Ltd in