Time and date
CONSTRUCTION DIRECTORY
Frontier Pitts Ltd

Contact Details
Address
Crompton House
Crompton Way
Crawley
RH10 9QZ
About Frontier Pitts Ltd
Frontier Pitts new look website completes our re-branding. Please visit our new fresh, easy to navigate website complete with brand new individual catalogues relating to each specific product group.

Frontier Pitts website also includes NBS Specification which helps the Specifier to Specify.
We are continuing to work closely with RIBA (Royal Institute of British Architects) using their NBSPlus system to provide you with specification clauses which will enable the specifier to write concise, technically accurate and up-to-date specifications for all our security gates, barriers, blockers, bollards and turnstiles quick and easily. Once written the specification can easily form part of the building specification and sent out to tender.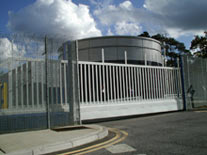 Sally Osmond, Brand & Development Manager said "we want to help our clients as much as we can, from the Specifying Architect to the End User, and the NBS Plus tool completes the tendering resource package that Frontier Pitts offer". She continued "With the new detailed product pages on our website and all the expert product information you could need available at a click of a button, we have made accessing information very easy for our customers".
Our national network of Technical Consultants, with their expert knowledge and experience, are available to meet our clients on site, or discuss their requirements on the phone, to provide you with a full and unique proposal, including a drawing explaining how the system will operate.
Frontier Pitts is more than a manufacturer of perimeter security equipment. From the United Kingdom headquarters in Crawley, Sussex, Frontier Pitts can provide a complete range of services including design, site surveys, manufacture, installation, civil and electrical services, maintenance, spares, repair or refurbishment and full project management.
Our products include manual equipment, automatic rising arm barriers, sliding gates, hinged gates, bi-folding speed gates, actuators, roadblockers, hydraulic bollards, pedestrian gates and turnstiles.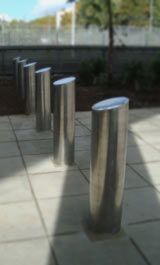 Reviews & Testimonials for Frontier Pitts Ltd

July 04, 2014
Great! It has everything I need
Frontier Pitts Ltd.

5

out of

5

based on

1

ratings.
Frontier Pitts Ltd Serves The Following Areas