Time and date
CONSTRUCTION DIRECTORY
G.M.S Insulations Ltd.

Contact Details
Address
Legga
Moyne
County Nationwide
Ireland
About G.M.S Insulations Ltd.
Having over 30 years experience each in the construction industry, Paddy Leighton and Gerry Sheridan set up Greentherm Solutions Ltd to distribute and market the Icynene® range of Spray Foam Insulation products to the UK market. They identified a gap in the market for an insulation product that would provide high levels of insulation combined with air tightness in one application. Conventional insulations were not capable of doing this and had a detrimental effect on good construction practices and energy efficiency measures.

Icynene® Spray Foam Insulation Products
The Icynene® Insulation System is a series of soft, flexible spray foam insulation products that delivers up to 50% greater energy savings when compared to other insulation products. Icynene® is perfect for loft insulation, cavity wall insulation, drylining insulation, sound insulation and more.
When sprayed in place Icynene expands completely filling all cavities and voids creating a sealed building envelope which eliminates air leakage/infiltration. Air leakage/infiltration accounts for up to 50% of heat loss from a building. Unlike other foams, Icynene®'s unique polyicynene formulation is 100% water blown and therefore contains no harmful agents, volatile organic chemicals, HCFCs, HFAs, HFCs or formaldehyde.
Icynene® is the only foam on the market successfully tested and certified for applications directly to the underside of breathable and non breathable roof membranes and felts and recently received BBA certification for this application. Icynene® absorbs the lowest amount of moisture and has the highest level of vapour resistivity of any soft foam on the market.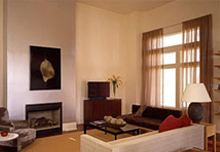 Icynene Classic Spray Foam Insulation
Icynene offers a full line of spray foam insulation products, and all Icynene spray foam insulation products are guaranteed to perform as specified for the life of the building.
Icynene® Classic Plus Insulation
Icynene® introduces the next evolution of modern spray foam insulation – Icynene® Classic Plus (LD-C-70) With a remarkably high insulating value (lambda 0.034), excellent adhesion and a highly competitive yield, Icynene® Classic Plus is simply the best in class open-cell spray foam product available on the market. Icynene® is 100% water blown and lets you meet and exceed the latest residential and commercial building compliance and legislation (REACH.
Icynene® Classic Pour Fill Insulation
Icynene®, the leading soft foam insulation and air barrier system, is becoming the industry standard for providing maximum building envelope performance. Icynene®'s pour and spray formulations represent a breakthrough in the science of moisture and thermal management.
Icynene® Medium Density Spray Foam Insulation
A Revolution in Medium Density Spray Foam Insulation and Air Barrier Products
ICYNENE® MD-R-210™ demonstrates the commitment of Icynene® Inc. to provide products that merge the key standard benefits, found in most medium density spray foam insulations, with innovation in order to improve building performance and minimise environmental impact.
Icynene® Medium Density Tank Insulation
ICYNENE® MD-T-200™ is a two-component spray-applied rigid polyurethane foam system specially formulated to meet the zero ozone depletion potential (ODP) requirements of the Montreal Protocol and formulated for high service temperature up to 250°F (121°C ) in application as tank, pipe and others.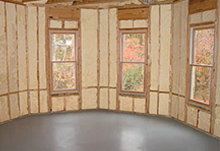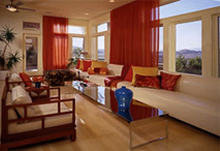 G.M.S Insulations Ltd. Serves The Following Areas
Find G.M.S Insulations Ltd. in