Time and date
CONSTRUCTION DIRECTORY
Callan Joinery Ltd.

Contact Details
Contact
Norma Heron Grace
Address
Mill Street
Callan
County Co Kilkenny
Ireland
About Callan Joinery Ltd.
Callan Joinery is a family owned and run Joinery Workshop, specialising in off-standard hardwood joinery. Established in Callan, Co. Kilkenny since 1942.
We pride ourselves in our ability in understanding our customers, enabling us to deliver windows and doors to your particular specifications, using both traditional and contemporary methods of the highest quality and durability.
We at Callan Joinery can assist you in the design and installation of your windows and doors, helping you to significantly reduce heat loss from your home, therefore saving you money on your fuel bills.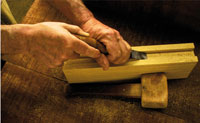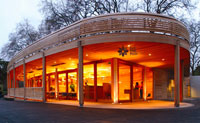 We are constantly researching the market for the very latest products and materials to offer the very best of service and advice, and we are proud to say that our customers come back to us time after time, not just from the South East but from all over Ireland.
Callan Joinery supply only high grade produce, while at the same time being conscious of the need for reforestation in our environment, which is why we only import from reputable companies who themselves operate within sustainable management programmes.
Windows
Invite nature into your home without compromising on the energy saving advantages which can be obtained with the latest technology in 'low – e' solar control double and triple glazing options available in toughened or standard units to suit your needs.
Doors
All our doors are made to measure, enabling the desired finish to be achieved. We can advise you on our wide range of styles and designs and also on how they can be personalised to suit your requirements. Small or large, traditional or contemporary, the important factor is to maintain the individual character of your home, be it old or new. Once the ideal design for your home has been finalised, our skilled craftsmen will bring it to life.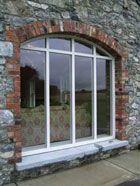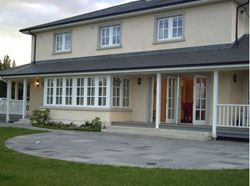 Maintenance
In General:
Regular maintenance of mechanical components will reduce wear and tear and prolong serviceable life.
These recommendations assume that the window/door has been made and installed to a standard not less than that set out in the appropriate standard code/code of practice and that all operations function correctly.
Frequency:
MILA recommend twice yearly (Spring and Autumn) maintenance of window and door hardware.
Adjustment:
In order to maintain correct cavity dimensions or weatherseal compression, adjustment is provided within most hardware available.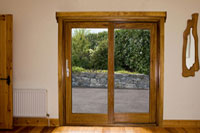 Callan Joinery Ltd. Serves The Following Areas