Time and date
CONSTRUCTION DIRECTORY
CEEMA Ltd

Contact Details
Address
Willows Rise House
37 Hampton Lane
Solihull
County West Midlands
B91 2QD
England UK
About CEEMA Ltd
CEEMA Civil
CEEMA's experience covers a wide range of civil and environmental engineering projects. Our non-extensive capabilities are in the design, preparation of contract documents including bill of quantities, site supervision for highways, infrastructures, traffic engineering, environmental and structural engineering projects.
- Key Benefits Innovation
- Professionalism
- Flexibility
- Competitive costs
We can provide a full range of road safety services including road safety auditing accident investigation and prevention, accident monitoring and formulation of accident remedial programs, accident research and road safety policy review.
CEEMA Environment
CEEMA Environment formed to provide a comprehensive service encompassing feasibility and environmental studies, site investigation, detailed design, planning, and supervision of construction. In addition, we offer complete project management across the two main services, waste management and contaminated land.
- Key Benefits Integrated approach
- Complete solutions
- Quality service
- Technical expertise
- Proven track record
- Competitive costs
Capabilities
CEEMA Environment offers national capability and individual, local customer care, so that wherever clients are based they benefit from the same quality and integrated project approach, irrespective of the size or complexity of the project.
Our Environmental Division has two main area of expertise: Waste Management
The regulations that govern the management and disposal of industrial and municipal waste are becoming ever more stringent, as the Government and regulatory bodies such as the Environment Agency and Local Authorities demand more effective methods of minimisation, recycling, composing and treatment of Waste. CEEMA Environment has many years experience in the field of waste management and a sound understanding of the inter-related technical, environmental and financial issues.
Ground Management
The integrated approach adopted by CEEMA Environment is a principal factor in the development of safe and cost effective solutions to ground engineering problems. CEEMA Environment can provide a complete, cost effective service, from initial site appraisal and environmental desk study to major site remediation and restoration;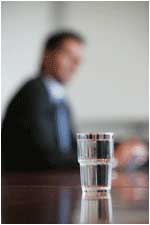 CEEMA Resources
CEEMA Resources is a young, dynamic firm run by an enthusiastic chartered engineer offering a wide range of human resources services for permanent and temporary staff.
- Key Benefits Skilled staff relevant to your needs
- Personal service
- Majority of candidates are interviewed by our staff
CEEMA Services
Service 1: Civil Engineering Building Services
- Airfield Pavement Design
- CDM
- Fire Engineering
- Geotechnic
- Highways Design
- Roads
- Structural Design
- Traffic Engineering
- Traffic Safety Audit
- Transportation
- Speed Management
- Local Safety Schemes
- Interactive Signing and Management
Service 2: Environmental Desk Studies
- Due Diligence
- Land Remediation Design
- PPC Permit
- Landfill Design
- Waste Recycling Studies
- Composting Facilities Design
- Waste Minimisation Advice
- Transfer Stations
- Civic Amenity Site
Service 3: Human Resources Permanent Staff
- Temporary Staff
- Secondment Staff
Click here to view our recent Projects
Click here to view our Policies
CEEMA Ltd Serves The Following Areas