Time and date
CONSTRUCTION DIRECTORY
Handy Hands Services

Contact Details
Address
Maynooth
County Co Kildare
Ireland
About Handy Hands Services
We are a home improvements company. Kildare based small Irish Business that is registered with the company registration office (CRO). We cover all of the Dublin areas and all across Leinster. We have tools for the jobs and we leave no mess behind for you to worry about.
Try Handy Hands Services for the price and the service.
Handy Hands Services offers a wide range of discount services,
Painting


Window And Gutter Cleaning


Handyman Service


Garden Tidy


Broken Glass Replaced

Wooden Floors Laid


Wallpapering


Grass Cutting


Door lock Replacing / Letter Box Replacing


Replace Bathroom Fans / Install Extractor Fans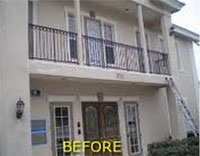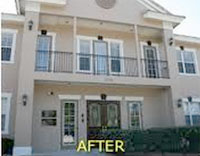 20% Discounts on all Services to OAPs
The important thing to remember is that we are not happy until you are. We have a wide range of services to offer for your home and garden. When you get in touch with us, we discuss and outline the project fully. Then we pick a day and time to view the site and sit down and discuss the best way to do the job at a price that is fair and delivers value to you...............
If you need a job done, that is not listed on the services page feel free to ask, perhaps we could help you. It's important to us to help you out as much as possible. We can advise on queries and questions regarding materials and costings, and where to buy at the best prices.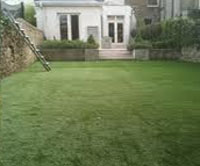 If you are then happy to go ahead with the project a date is set up to start and also a date to have it finished.
THEN HANDY HANDS SERVICES GETS TO WORK FOR YOU......
BONUS FOR YOU!
When the works are finished and you tell your friends about Handy Hands Services, then you are entered into a Christmas Draw YOU could win a hamper!
- Laminated floor laying
- Small plumbing jobs
- Garden upkeep and maintenance
- Shed clearing
- Skip filling and hiring
- Attic insulations
- Flatpack assembly
- Replace light fittings
- Install out door taps
- Improve storage eg under stairs
- Child proofing in the home
- Wallpapering and painting
- Gutters cleaned
- Exterior painting
- Washing and treating decking
- Window cleaning
- Lawn cutting
- Assembly of wooden garden sheds (or dismantle )
Reviews & Testimonials for Handy Hands Services
February 05, 2023
AVOID, doesn't do the jobs that are paid in advance
December 29, 2022
Didn't return 2500e to us for services not provided , waiting 8 weeks with no return date given
December 15, 2022
While Dermot comes across as very personable, the first red flag we should have paid more attention to was how pushy Dermot can be when it comes to booking deposits.
This pushiness we found continued with multiple requests of 500euro per week despite having only been on the job one or two afternoons per week.

Dermot from Handy Hands services took €4100 of our money. For that all we have to show is a sloppily half painted house. We have no laminate flooring that we have paid for in advance, the doors we paid for have not been completed, we have no side gates, and under the sink still is collapsing.

We paid dermot in full for these jobs, and despite saying he will refund us for them (we have texts from him and his partner Catherine detailing this), he hasn't refunded us.

After multiple requests for a refund after Dermot walked off the job almost a month ago, we have received nothing… We haven't received any money from the jobs he has not yet started despite giving him more time to complete the job, multiple requests for refund and then finally a formal request for refund.

We paid dermot upfront to buy paint , that he has either not purchased and kept the money for, or is not returning to us. We paid him 1000euro for paint alone. We have not received the paint that we bought and paid for. We haven't received a refund for that paint, we have not received a refund for the doors that he did not paint and we have not received a refund for the labour that we paid him for that he has not done. Not only has Dermot frankly, shafted us, but he has left a very sloppy, poor workmanship behind him. We are missing handles and screws off doors that he took off and left discarded on the floor, he has left sloppy paint streaks here there and everywhere, he has frankly ruined our solid wood stairs, doors and window frames with little care and attention. There are paint splashes all over our hardwood oak floors, he has left paint smeared all over our bathroom tiles, in textured tiles that I cannot get the paint out from.

There are more details to this that I will add in a following review. One review alone cannot detail our experience with Handy hands services.
Handy Hands Services.

1

out of

5

based on

3

ratings.
Handy Hands Services Serves The Following Areas
Find Handy Hands Services in