Time and date
CONSTRUCTION DIRECTORY
3E Electrical Ltd

Contact Details
About 3E Electrical Ltd
Electrical installation, inspection and testing, from the meter to the appliance, we test it all...
We provide a simple and cost effective solution, enabling all companies and organisations to comply with the Electricity at Work Regulations 1989 and the associated regulations defining in-service inspection and testing of electrical equipment and installations. We fully integrate with your Health and Safety policy and if necessary we can provide advice and assistance in compiling this chapter of your policy.
Based in Pwllheli, covering Pen Llyn, we provide electrical installation, inspection and testing of fixed wiring and portable appliances, design and installation of Solar Power systems and finally we also distribute and install fitted vacuum systems.
Our work takes us from domestic, retail and light commercial properties to mobile and static caravans to yachts and motorboats.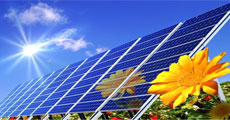 Electrical Work
Electrical work is something best left to expert hands especially with the raft of regulations changes in place and more to follow. We carry out all electrical installation work in accordance with British Standard 7671 dated 2008 and where necessary, Part P of the building regulations.
Inspection, Testing & PAT
Inspection and testing of electrical installations is carried out for a number of reasons however, one paramount reason is to ensure the safety of people, property and animals. Many insurance companies are now insisting that inspection and testing is conducted on fixed wiring installations in accordance with the recommendations laid down in BS7671:2008 and Guidance Note 3. Sometimes this is not highlighted when you take out a policy and only becomes apparent when a claim is made following an electrical incident.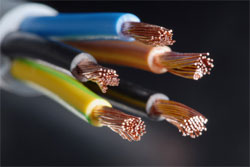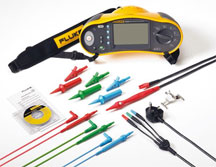 Inspection, Testing & PAT
With the price of energy constantly rising, property owners are always looking for ways to reduce and sometimes eliminate bills. Solar Photovoltaic (PV) system generate useable electricity direct from the sun and is a reliable source of energy that should be part of every properties energy portfolio.
Central Vacuums Revised
Central vacuum systems are a must have item for modern homes. Easy to use, compact, quiet and extremely hygienic. Even with HEPA filters fitted the majority of vacuum cleaners on the market recycle filtered air back into the room laden with dust and allergens. Central cleaning systems can expel the exhausted air outside of the property. Not only does this leave a cleaner fresher feel to the property, dust accumulation is greatly reduced.
CCTV
In addition to electrical work we also install and maintain residential and light commercial CCTV installations.
Whatever your need we can provide a bespoke solution including the option to view the images over a network or the internet.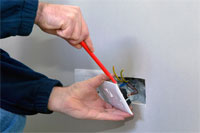 Contact us on
07974 931 823
or
01758 711 322
or visit our
website
.
3E Electrical Ltd Serves The Following Areas
Find 3E Electrical Ltd in