Time and date
CONSTRUCTION DIRECTORY
Tape Range Distributors Ltd

Contact Details
Address
Captain Clarke Road
Broadway Industrial Estate
Hyde
County Chesire
SK144QG
England
About Tape Range Distributors Ltd
Tape Range are the UK's leading distributor and converter of technical self adhesive tapes. Over 20 years' trading experience has led to our organisation representing several of the world's largest adhesive tape manufacturers and we are now proud to distribute their products globally.
Tape Range Distributors Ltd was first established in 1989 and has now become a key source for self adhesive tapes and converted products.
Located in Hyde, Cheshire and operating from our modern industrial facility we service the UK, Europe and beyond.
Our website presence has gained us national and international recognition and our attention to service and detail is paramount to the company's continued success.
Specialist conversion equipment combined with our dedicated workforce has also played a major role in our ability to service several blue chip and tier 2 organisations.
Products
double sided tapes
double sided foam tape
single sided foam tape
adhesive tape products
magnetic tapes
hook & loop fasteners
medically approved tapes
point of sale products

electronic tapes
electrical & industrial pvc tapes
paper masking tapes
aluminium & copper foil tapes
packaging tapes
cloth tape
surface protection tapes
die cut tapes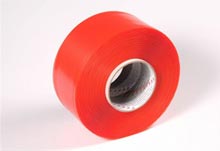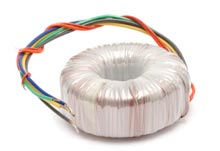 ServicesLaminating
Using our lamination unit we are able to offer the facility to custom-laminate any two substrates, up to and including 1600mm in width. Heating lamps enable the softening of adhesives during the lamination process and aid the final bonding. We are able to work with both double and single sided adhesive tapes and foams or any flexible medium of your choice.
Sheeting
Many of our clients have the need for sheets rather than the traditional rolls. Our sheeting machinery enables us to take any self adhesive or non adhesive film and sheet to a desired width or length. We can produce sheets up to 1500mm in width, with a maximum length of 2000mm. Most sheets can be produced with a fingerlift edge to facilitate easy removal of secondary release liners. Smaller sized sheets can also be produced with a crack back liner, again to assist in secondary liner removal.
Automated Log Slitting
Our fully automated Cevenini log slitters are equipped with variable blade angle and speed control. We can supply slit coils of single or double sided foams and tapes, accurately to any width between 2mm and 1500mm to suit your specific requirements. (Offering a tolerance of +/- 0.1 mm). We also have the flexibility of interchangeable mandrels enabling us to custom slit material on 75mm/32mm and 25mm core sizes.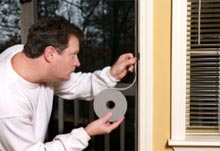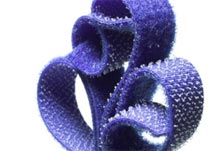 Rotary Die Cutting
With several rotary die cutting machines, we are able to produce precision die cut shapes either in single or roll format. Using this high speed equipment we can offer quick lead times on any width of product, up to 250mm wide. This is the most cost effective and precise method of converting your needs into reality. We can take your technical CAD drawings and utilise them to produce a complete die cut solution.
Flat Bed Die Cutting
To complement our rotary cutters we have two flat bed presses. With these machines we are able to produce kiss cut or complete die stamped shapes, out of virtually any flexible material. We use a premium range of siliconised release liners to die cut your bespoke shape on to, again in either individual pieces or roll format. With this equipment we are able to offer die cut shapes at a maximum width of 290mm and overall length not exceeding 2.5 metres. Benefits of this machinery include low tooling costs, which is imperative for smaller quantity requests.
Re-winding
An ever-growing part of our business is the re-winding of our clients' materials. Perhaps you purchase your material in bulk and require a more 'manageable' roll size? We offer the facility to have yours or one of our products re-wound into smaller length rolls – particularly for retail use/blister packs. With a selection of core sizes available and an in-house packing service you can have your product converted and sent back from one sole supplier.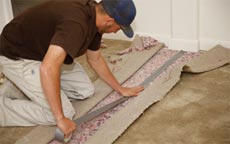 Tape Range Distributors Ltd Serves The Following Areas
Find Tape Range Distributors Ltd in