Time and date
CONSTRUCTION DIRECTORY
GMS Intelligent Systems

Contact Details
Contact
George McStravick
Address
11 The Oaks
Lurgan
BT66 6NY
N.Ireland
About GMS Intelligent Systems
GMS Intelligent Systems specialise in the management and integration of intelligent home solutions, via a structured cabling system (at building stage), to future-proof your home. Thus enabling incorporation of Digital Lighting, High Definition (HD) Distribution, Aquavision TV, SONOS wireless HiFi systems, Home Cinema systems, Telephone Data Networking, Security Systems, Gate Automation and Electrical Installations.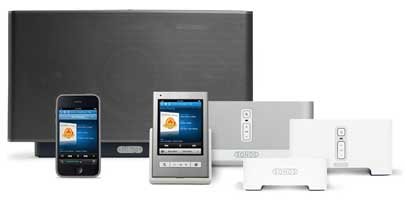 We also offer a complete wiring package, from the initial electrical installation (17th Edition IEE Wiring Regulation) through to and including the conventional/intelligent package solution.
View our
client gallery
to see a sample of our work and browse our
case studies
to read more about our services, view some sample projects and hear what our clients say about us.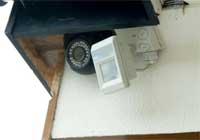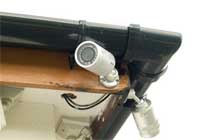 Don't hesitate to contact us if you have questions about any of our Audio Visual solutions.
GMS Audio Visual Solutions
Digital lighting


Telephone and data systems


High definition distribution


SONOS


Aquavision TV

Home cinema


Multi Media Controls


Security controls


Electrical installations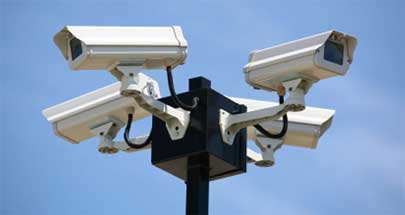 What can GMS Audio Visual Solutions do for me?What are the benefits of Structured cabling my home?
The main benefit of having structured cabling in your home is that as new technologies emerge you have the appropriate infrastructure (ie cabling) already installed in your home, to embrace these new technologies. More importantly, this can be achieved with the absolute minimum of disruption.
What can home automation really do?
Home automation can give you complete control over your entire home. This can include your audio, video, lighting, heating and security. In addition your system can be controlled from anywhere in the house, or indeed the world!
For example, you may wish to switch your lights and heating on just before returning home from work, or watch your security cameras in real time over the internet while you're on holiday, or turn off your kid's lights when they're supposed to be sleeping. The possibilities are endless.
Find Us On
Facebook
and
Twitter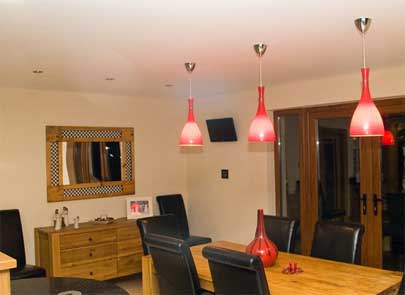 Twitter Feed

Facebook Feed
GMS Intelligent Systems Serves The Following Areas
Find GMS Intelligent Systems in