Time and date
CONSTRUCTION DIRECTORY
Floor Design

Contact Details
Address
Kylemore Park North
Dublin
MK14 6FD
Ireland
About Floor Design
Welcome to Floor Design! Whether you're an architect, designer, contractor or a homeowner – we're ready to inspire you with our world class range of wood and laminate flooring.
---
Laminate
We represent Balterio – No other laminate producer offers the same level of craftsmanship and quality. Balterio flloors are extremely durable. The wear resistant surface combined with the strong core board ensures a remarkable resistance to scratches, moisture and stains.
Floor options ranging from 3-strip format, plank effect. narrow boards, wide and long boards, even tile effect. Your options are endless, click on the different ranges below to see the options for yourself. Contact Us for sample requests or visit our showroom to see each range on full display and get expert advice that can assist you with your choice.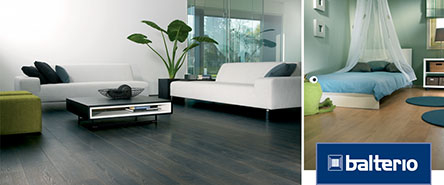 ---
---
Hardwood
We work with some of the world's leading producers and can offer a hugh range of colour / wood combinations that is unrivalled in Ireland.
Choose from traditional formats and finishes to more unique contemporary styles. Whichever floor you choose, you're sure to be satisfied with the result!
---
We strive to offer the newest and most innovative products to our customers as well as those which are safe to use and have minimal impact on the environment.
This is why we stock Bona finishes, adhesives and maintenance treatments for our wooden floor specialists. The Bona range is manufactured in Sweden from where the company pioneered the development of safe, waterborne lacquers back in the 1970′s. Today there are no solvent based products in the Bona range.
We also stock Bona's ergonomically designed sanding machines and the Bona Dust Free Sanding System, a true innovation which delivers totally dust free wooden floor renovation for homes, museums, schools and other dust sensitive environments.
Our customers are supported by access to Bona's UK based technical team and, to keep contractors fully informed about new products and innovations from Bona, we hold regular practical demonstrations here in Dublin. Call us for dates of forthcoming events.
Floor Design Serves The Following Areas