Time and date
CONSTRUCTION DIRECTORY
Prestige Facilities Management Limited

Contact Details
Address
Greenhills Road
Walkinstown
Dublin
Ireland
About Prestige Facilities Management Limited
Welcome to Prestige Facility Management Ltd. (PFML). We are a dynamic and focused Property and Facilities Management business, providing a range of services to investor, developer and occupier clients.
Are you looking for your property to be well managed?
A well managed building not only brings comfort to your daily life, it also adds value to your property investment. In these difficult times, a trusted property management company is crucial.

PFML specialises in delivering a broad range of services such as building maintenance and construction, gutter cleaning, landscaping & gardening, window & floor cleaning, painting & decorating, pest control, car park, clamping and traffic management, mechanical and electrical services, and are dilapidation experts in Dublin.
Our clients can select the service(s) they require from a comprehensive menu. Our clients benefit by having a one-stop-shop that will provide cost savings and improved operational control.
Cleaning Services
Vehicular Parking Control
Building Cleaning Dublin Services
Window and Gutter Cleaning
Vermin Control

Power Washing
As part of our facility maintenance business we specialise in the power washing of all types of buildings, walls, grounds, driveways and gutters, we are located in Dublin, but we can give nationwide coverage for larger domestic, construction, industrial and contract work.
Using high pressure water we are able to clean all types of surfaces such as stone, cement, concrete, roofs, slates, brick walls, cobble lock, gutters, steel cladding, plastics and timbers – restoring them to their original finish using the most environmentally friendly way.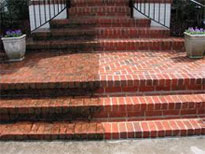 Commercial Cleaning
Building Maintenance Dublin Services.
Landscape Gardening & Ground Maintenance.
Dilapidation Experts.
Pest Control.
Power washing of buildings and grounds.
Industrial Cleaning.
Lighting Maintenance.
Electrical services.
Mechanical & Electrical Systems Maintenance.
Air conditioning systems.
Ventilation systems.
Plumbing & waste systems.
Windows, Gutters & Drain Cleaning.
Tarmacadam & Concrete Repairs.
Car park/ Clamping / Traffic Management.
Resurfacing: Car parks, Driveways etc.
Storm Damage repairs.

Residential
Building Services / House (or) Residential extensions
Landscape Gardening & Ground Maintenance.
Tree Pruning & Removal.
Resurfacing: Car parks, Driveways etc.
Tarmacadam & Concrete Repairs.
Power washing of buildings and grounds.
Home / Residential Cleaning.
Painting Decorating Dublin Services.
Windows, Gutters & Drain Cleaning.
Storm Damage repairs.
Landscaping
PFML provides only the highest quality landscape maintenance services to businesses in Ireland, we have been maintaining commercial lawns and landscapes since 2004 with expert solutions and advice, and we ensure our clients' properties are safe, healthy, and appealing to employees and guests. Let PFML help your business property look its best with regularly scheduled commercial landscaping maintenance!

Prestige Facilities Management Limited Serves The Following Areas
Find Prestige Facilities Management Limited in