Time and date
CONSTRUCTION DIRECTORY
Construction 22 HQ Ltd.

Contact Details
Address
40 Carrick Road
Dundalk
County Co.Louth
Ireland
About Construction 22 HQ Ltd.
Construction 22 HQ was established by Sean McEnaney in 2008 to provide a construction service to clients from all sectors of the industry. He identified a need to fulfil a service in a back to basics manner post Celtic Tiger. His philosophy is to consult one to one with clients and their professionals to ensure that quality standards are maintained taking account of time frames and constraints of budgets.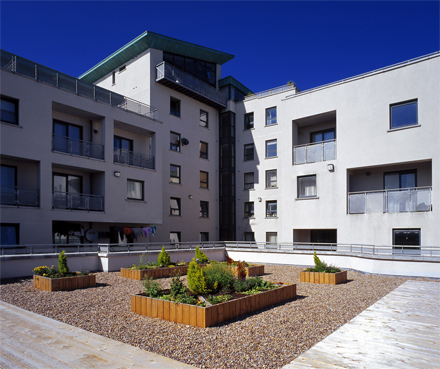 Sean has over 35 years experience in the industry and has constructed projects ranging from small domestic extensions to major mixed use developments valued over €50,000,000.00..
He has established a methodology which is applied to all projects which includes careful planning, quality control, attention to detail and clients requirements. Ensuring that the workforce are skilled and experienced is paramount. Health and safety is always a priority.
Construction 22 does not employ a large in house workforce. They rely on a team of experienced subcontractors who are aware of the standards required. Supervision is provided by Sean McEnaney on every project. This means that flexibility is increased and costs are kept as low as possible. Resources can be increased or decreased at short notice.
Consultants are used for Estimating, Quantity Surveying, planning and on site engineering services. A health and Safety Consultant is also used.
Materials are scheduled and purchased from several suppliers and accounts are maintained. Careful planning when ordering keeps waste to a minimum.
Renovation and Extension to Dwelling at Blackrock Co.Louth
This was a semi detached dwelling which received a full renovation and extension. A kitchen and dinning area extension was added which featured tall glazed screens maximising light. A very high standard of insulation was achieved below existing timber floors, to walls by means of composite insulated plasterboard and to ceilings using both ridged insulation and quilt. A full mechanical and electrical installation was carried out. All windows were replaced and a full redecouration.
New Dwelling Corbet Road Banbidge Co. Down
The commission was to construct a 2 storey family dwelling on a green field site. The design and finishes were traditional with painted render walls and slated roof.

A central oak stairwell with glazed roof light was used. Internal finishes were of a high standard with timber floors and tiled wet areas.
Fit out of Riva Restaurant Dundalk Co. Louth
Riva is a Busy Restaurant in Earl Street Dundalk. It is located in a pedestrian area. Construction 22 HQ completed a refit of a section of the restaurant including the relocation of the bar and extending the seating areas.

The restaurant was opened during the refit so much of the fittings and furniture had to be fabricated accurately off site and fitted out of hours.
Mixed Development Georges Hill Balbriggan Co. Dublin
Georges Hill Balbriggan was a mixed development of 120 no. residential units and 13,000 m2 of retail and commercial units including shops, offices and a multi screen cinema. 2 levels of underground parking providing 300 No. spaces were included.

The structure was reinforced concrete with a masonry envelope. There were 10 individual blocks linked by transfer decks and served by 8 No. lifts and 1No.car lift. All drainage, services, public roads and footpaths surrounding the development were renewed.
Development of Retail Warehouse Units Balbriggan Co. Dublin
This was a Retail Warehouse Development carried out for a client who rented out the completed buildings. The structure was steel portal frames. Composite panels were used for the roofs and minor elevations. The main facades were formed in a terra cotta rain screen cladding system and glazed aluminium curtain walling.
Construction 22 HQ Ltd. Serves The Following Areas