Time and date
CONSTRUCTION DIRECTORY
Derek Doyle Electrical

Contact Details
Address
6-9 Trinity Street
Dublin 2
Ireland
About Derek Doyle Electrical
At
Derek Doyle Electrical
we are committed to delivering a quality end product, we have over 17 years' experience.
We are successful at carrying out high quality electrical services, and our record for customer satisfaction is unique.
Domestic ServicesRewiring Services
Our experience is vast, from the live in home, to the renovated home or new extension, we have 17 years of wonderful experiences in rewiring. We are 100% client driven and all of our attention, is to focus on what practically works for you, while ensuring that we up hold our impeccable safety and standards record.
Testing your Electrical Wiring
We also cater for periodic testing of your electrical wiring, have a free consultation, as was said by someone; give me two pieces of barb wire and I can make your socket work, so just because your electrical installation, i.e. lights, immersion, shower, sockets etc. are working, doesn't mean it's safe. If you just get a routine health check for your wiring at a standard cost, it may prove to be life-saving. Approx price starts at around €170 + 13.5% Vat, and it's worth it. (Survey is required).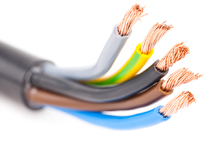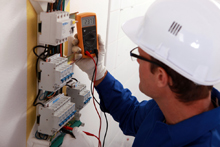 Extra Electrical Power Points
We are available to provide, extra power points, whether that be additional sockets, appliance isolator switches, new kitchen installations, attic conversions, extra down lighters, outside lights, power to your shed, etc.
Electrical Emergency
Our services include call outs for electrical break downs and emergency works that need urgent attention. We will 100% support you with our quality assurance services with whatever issue needs to be rectified, or electrically installed as a matter of urgency.
Commercial ServicesOffice fit-outs
Our experience with retro fitting office electrical layouts and new electrical installations of retail and offices, is second to none We specialise in this type of work and excel in the process of seeing a project from its initial beginning to its completion.
Emergency Lighting
At Derek Doyle Electrical we have assisted companies in providing their staff and clients with a safe emergency lighting plan and we offer a service of maintaining, upgrading and testing your emergency lighting system, and issue reports on our findings for your attention.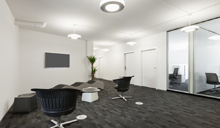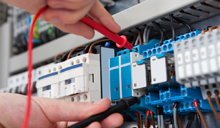 Periodic Commercial Electrical Testing
Test your installation every year and be confident that your electrical installation is safe. We also recommend PAT testing for all portable appliances. When it comes to your safety we care enough to say it like it is. If there's an issue we highlight it and we have the expertise to provide a solution.
Shop fit-outs
We provide electrical services for a complete revamp of your shop layout. We can assist in design, planning and installation. We make the necessary arrangements for a seamless change over that will empower you to enjoy the end product of your lighting and electrical installation.
L.E.D Lighting
At Derek Doyle Electrical we assist you with providing new and alternative LED lighting designs and unique tailor made installations that suit you. The savings are massive! We would advise a design plan & survey and we can assure you of a competitive costing, that may suit your budget.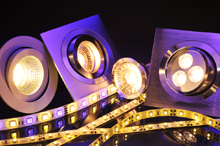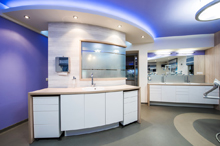 Christmas Lighting
We Design, Supply & Install the best quality festive lights available. Our designers achieve the best Christmas Lighting arrangement that suits your street, business premises or home. You receive a free simulation/presentation of your project, and you get to see it before it actually becomes a reality.
Contact us: Office: 01 612 1425
Derek Doyle Electrical Serves The Following Areas
Find Derek Doyle Electrical in