Time and date
CONSTRUCTION DIRECTORY
CEI NI LTD

Contact Details
Address
25A Aghayaran Road Upper
Aghyaran
Castlederg
BT81 7YA
Northern Ireland
About CEI NI LTD
Heat Pumps NI
are specialists in under floor heating and renewable energy heating systems. We are a Northern Ireland installer for Swedish manufacturer Nibe, Europe's largest producer of heat pumps.
Based in Co Tyrone, our aim at Heat Pumps NI, is to provide you with a renewable energy heat pump system that offers significant savings off your heating costs and best value for money.
Government backed scheme saving you up to £3,500 off your heating bill. Free heating for 7 years and no more oil bills! Click
here
for more information.
Just call or email us today and we'll provide you with straightforward advice and provide projected running costs pay-back calculations for your new build, existing home or business to help you decide.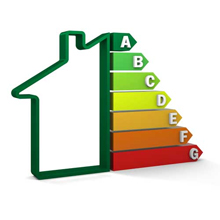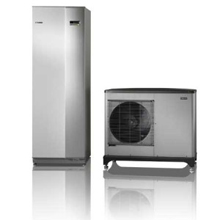 Nibe Heat Pumps
Your energy consumption for heating will be lowered up to 75% with the use of NIBE geothermal heat pumps.
NIBE produces 15 different types of ground-source heat pumps, ranging from 5 kW to 40 kW. By using a cascade connection it is possible to achieve an output of 360 kW.
The energy consumption for heating and hot water can be lowered by up to 75% in comparison to heating systems using fossil fuels.
Ground Source heat pumps
Ground source heat pumps (GSHPs) use pipes which are buried in the garden to extract heat from the ground. This heat can then be used to heat radiators, underfloor or warm air heating systems and hot water in your home.
Unlike gas and oil boilers, heat pumps deliver heat at lower temperatures over much longer periods. During the winter they may need to be on constantly to heat your home efficiently. You will also notice that radiators won't feel as hot to the touch as they might do when you are using a gas or oil boiler.
Air Source heat pumps
Air source heat pumps absorb heat from the outside air. This heat can then be used to heat radiators, underfloor heating systems, or warm air convectors and hot water in your home.
An air source heat pump extracts heat from the outside air in the same way that a fridge extracts heat from its inside. It can get heat from the air even when the temperature is as low as -15° C. Heat pumps have some impact on the environment as they need electricity to run, but the heat they extract from the ground, air, or water is constantly being renewed naturally.
Contact us by calling +44 (0)28 816 70304.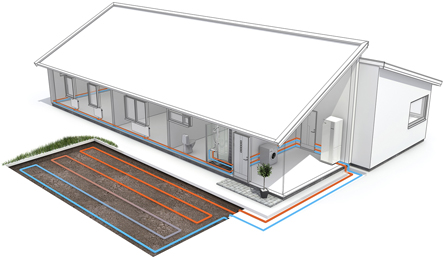 CEI NI LTD Serves The Following Areas