Time and date
CONSTRUCTION DIRECTORY
John Guest - JG Speedfit

Contact Details
Address
Horton Road
West Drayton
County Middlesex
UB7 8JL
United Kingdom
About John Guest - JG Speedfit
John Guest is very proud to be a UK manufacturer and every John Guest connector and coil of tubing is manufactured in the United Kingdom. However, this UK attention does not apply to market reach and product distribution.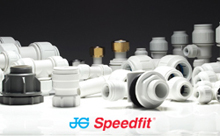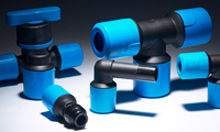 The company's influence and product ranges extend across the world. Ten fully owned sales subsidiaries work with several thousand distribution partners to ensure a JG system can always be purchased and delivered with ease.
Recognition for this global expansion has been attained by successfully winning the Queens Award for Export on three occasions.
The billions of JG connectors currently in use around the world on a wide variety of application types have proven to be the company's strongest endorsement. With many decades of technical assurance guiding as a leading benchmark, John Guest is a preferred supplier to many international and prestigious organizations.
Speedfit Technology
Speedfit Technology is built into the DNA of all our push-fit fittings. Its unique flexibility lies within its broad range of application, high reliability of performance, longevity of service and suitability to a wide variety of industries.
This core technology behind our fittings is the same concept incorporated in industries as diverse as plumbing, drinks dispense, pneumatics, compressed air, water purification, drinks vending and telecommunications.
This adaptability is why we manufacture more Push-fit fittings than anybody else in the world with literally billions in use, right now, around the world.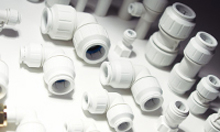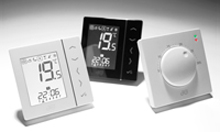 Products
JG Speedfit is the easy to use, plastic push-fit system suitable for the plumbing of hot and cold water services and heating applications. The flexible piping system provides the ability to significantly reduce installation time without the need for specialist tools.
The fittings can be demounted if required, are lead free, and remove the risk of any scale build up. Extensive tests have shown that Speedfit products will withstand temperatures and pressures well in excess of normal working conditions.
Plumbing Fittings - JG Speedfit is a push-fit system suitable for the plumbing of hot and cold water services and central heating applications, including pressurised and combi systems. Speedfit fittings have been designed for use with both Speedfit and copper pipe.


Underfloor Heating - Our Underfloor Heating System components are designed and manufactured in accordance with UK and European standards including ISO 9001 and DIN 4726. For more detailed information, visit our dedicated Underfloor Heating site.


MDPE Underground Fittings - Our new push-fit range of fittings for MDPE Pipe has an improved collet with stainless steel teeth to provide extra grip on the pipe. Like other JG Speedfit ranges, no specialist tools are required and the cold water products are fully demountable to help maintain or extend an existing pipe set-up. The range has WRAS approval.


Flexi Hoses - We supply flexi hoses in both braided metal and white PVC. Our hoses offer a wide variety of connection options.


Valves - Speedfit supply a wide range of valves in both plastic and brass.


We also sell brass fittings, manifolds and pipes and accessories
John Guest Speedfit products are available throughout the world via our subsidiaries and distribution partners. Should there be any queries about which office to call, please contact John Guest Speedfit in the UK.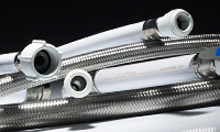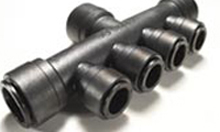 John Guest - JG Speedfit Serves The Following Areas
Find John Guest - JG Speedfit in