Time and date
CONSTRUCTION DIRECTORY
McMahons Concrete

Contact Details
Address
Foynes Road
Ardagh
County Limerick
Ireland
About McMahons Concrete
McMahon Precast Concrete Products
have established themselves as leading manufacturers & suppliers of precast concrete products, concrete troughs & building projects in Limerick & surrounding areas of South West Ireland. Now delivering Nationwide!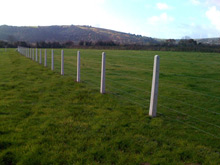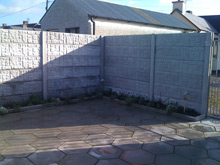 We have a purpose-built factory in Ardagh, Co. Limerick. McMahon Concrete Products supply a full spectrum of concrete products to the building trade, civil projects, the agricultural sector & to general public. We are a leading supplier in Concrete Troughs for cattle. We provide Indoor Drinking Troughs, Outdoor Drinking Troughs, L Shaped Feeding Barriers, U Shaped Feeding Barriers, Weanling Barriers of all different requirements. Quality & safety key features in our troughs. Our troughs are available in a range of sizes suitable for most requirements.
We also supply & fit concrete fencing, fence posts, paving for patios, kerbing, sills, lintels & much more. We often run promotions & competitions for our products & services which are on our very busy Facebook page. To find out more about our promotions go to www.facebook.com/concreteproduct
We are a young dynamic team & are driven to give excellent customer care. We have very competitive pricing.
Our Services
We manufacture, supply & install indoor & outdoor Drinking Troughs of all different sizes & measurements to suit each requirement. Quality & safety key features in our troughs. We offer most competitive prices for our Drinking Troughs & Feeding Barriers given they are of such a high quality. This is what has made McMahons Concrete a household name for Concrete Troughs.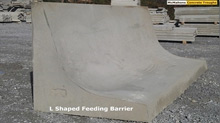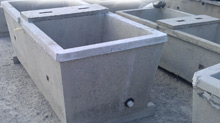 We also supply concrete fences for domestic, agricultural & business projects. We manufacture, supply & fit all our own fences. We are involved in the project from start to finish ensuring a high supervision of the project guaranteeing the best possible outcome.
Are you building a new house or revamping parts of your home? Recovering from storm damage during the year? McMahon Concrete Products have a full range of concrete solutions for your home. We provide 'coloured sills', lintels, wall caps, pier caps and other garden features. All very competitively priced.
Concrete Products
Precast concrete combines the advantages of off-site prefabrication with the inherent advantages of concrete. For example, concrete has in-built fire resistance, does not burn, produce smoke, contribute to the fire load or produce poisonous gasses. The required fire resistance is typically achieved without application of expensive sprays or liners.
Water Troughs/Feeding Barriers
McMahons Concrete Troughs provide a range of water & feeding troughs from 140 gallon up to 500 gallon suitable for dairy and beef cattle. The troughs are made from concrete and have type features like enhanced wall height, enhanced feeding wall curve & slope, thick walls, reinforced structure, wide recess, with end units available.
Concrete Fences
McMahons Concrete are a leading supplier of Fencing products such as Concrete Panels & Concrete Posts & Rails for home, farm fences & business projects.
We manufacture, supply & fit all types of Fences. Rail Post Fencing, Rock Face Panel, Sleeper Panel ... Whether it's for your home, garden or business, McMahons can do it. We have many options with regard to fencing, all supplied & fitted.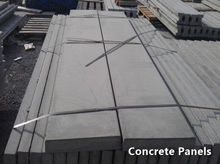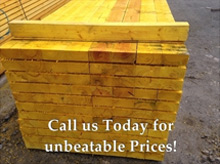 Concrete Paving
Find all your paving, kerbing & wall materials to create your perfect garden space. We have a fantastic collection of paving slabs, edging, kerbing as well as many other decorative products for your home or business.
We also provide precast concrete products like, sills, lintels, pier caps, wall caps for your new or existing home. We provide a range of coloured sills which can really be a fantastic feature for your home.
Concrete Kerbing
McMahon Concrete manufacture & install many different types of concrete kerbing solutions for your home, gardens & business.
They come in a range of sizes and styles, and we can work with you to get to your specific requirement. We have a full manufacturing site where we can design and implement specifically to customer needs. If you have a specific requirement or style of kerbing you like, let us know.
McMahons Concrete Serves The Following Areas