Time and date
CONSTRUCTION DIRECTORY
Apex Electrical Rewinds Ltd

Contact Details
Address
Marrowbone Lane
Dublin
County Dublin
Ireland
About Apex Electrical Rewinds Ltd
Apex Electrical Rewinds Ltd and Apex Pump Repair and Supply are sister companies based in Marrowbone Lane, Dublin 8. With over 45 years' experience in our fields, we pride ourselves on our extensive level of knowledge, our reliability and our superb service that results in minimum disruption to our client's business.
We are one of Ireland's most well-known and established motor rewind and electrical motor suppliers. Our fully trained, professional team specialise in new and refurbished motors, pumps and generators for all businesses, no matter what size.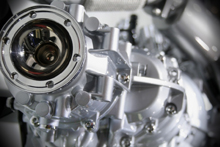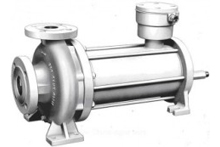 Electric Motor Repairs
Using state of the art technology, our fully qualified team can expertly rewind electrical motors. We know that fully functioning motors are the life line of your business, so we endeavour to carry out all rewinding work carefully but efficiently.
We have rewound motors for clients across many varying industries, including the food sector, the drink sector, the manufacturing sector and the chemical sector. If necessary, we can provide a complete overhaul service, as well as having the ability to supply brand new units.
We specialise in the repair and supply of:
3 Phase Induction Motors AC Motors
Transformers DC & Slip Ring Motor
Portable Generators Fixed Platform Generators
Alternator Stators Voltage Regulators
Pump Repair & Supply
Apex Pump Repair and Supply are one of the leading specialists in industrial, commercial and domestic pump supply and repair. We service clients across Dublin, Kildare, Meath, Louth and Wicklow.
Our services include:
Refrigeration Pumps Food Industry Pumps
Centrifugal Pumps Submersible Pumps
Domestic Water Pumps Hermetic Pumps
Preventative Maintenance
Pump preventative maintenance is a system we have developed from the experience and expertise of our engineers.
We regularly see apartment blocks, pubs, hotels and other such businesses with pumps that have underlying problems that cause their machine to break resulting in the need for expensive repairs.
Preventative maintenance aims to find the source of any such problems before they lead to the breaking down of the pump or motor. By putting our preventative maintenance system into place at your business, we can ensure that your pumps are kept running without interruption or need for repair.
Products & Services
3 Phase Induction Motors
Transformers
Portable Generators
Alternator Stators
AC Motors
DC Motor
Slip Ring Motor
Fixed Platform Generators
Voltage Regulators
Pump Repair
Hermetic Pumps
Submersible Pumps
Electrical Contractors
Generators
Motors
Pump Service and Maintenance
Pumps
Transformers
Apex Electrical Rewinds Ltd Serves The Following Areas
Find Apex Electrical Rewinds Ltd in
Apex Electrical Rewinds Ltd General Description
3 Phase Induction Motors Transformers Portable Generators Alternator Stators AC Motors DC Motor Slip Ring Motor Fixed Platform Generators Voltage Regulators Pump Repair Hermetic Pumps Submersible Pumps Electrical Contractors Generators Motors Pump Service and Maintenance Pumps Transformers