Time and date
CONSTRUCTION DIRECTORY
Abertay International Training Ltd

Contact Details
Address
38 Main St
Omagh
County Tyrone
BT79 8PH
Northern Ireland
About Abertay International Training Ltd
At Abertay we provide training in a range of train the trainer courses. Our trainer courses includes the first aid trainer, aed trainer, manual handling trainer, IOSH patient handling trainer, IFE fire safety trainer course, TAQA Assessor etc. Our specialism is in Health and Safety as well as Train The Trainer courses. We offer training throughout the UK and Ireland. If you have a group we can supply in-house train the trainer courses at the venue of your choice. Our motto of Price, Quality and Service is reflected in the package we provide and in the reputation we have gained over the years.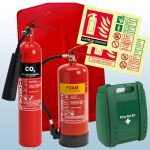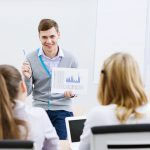 Train the Trainer Courses
Accredited Trainers Courses for candidates who wish to teach such as first aid trainer course and AED (Defib) trainer. The manual handling trainer covers moving of objects but the IOSH Patient Handling Trainer covers the moving and handling people. As well as these main trainer courses we also offer fire Safety trainer, DSE Assessor, COSHH Assessor plus Health & Safety Trainer. In healthcare we provide trainer courses for Child Protection, SOVA, Medication, Infection Control and Food Safety. We even offer a separate Lifeguard Trainer Courses.
First Aid Instructor Train the Trainer Courses
We provide accredited first aid trainer courses for those who wish to qualify as a first aid trainer/assessor, to teach accredited first aid at work, emergency first aid, cpr, paediatric first aid and aed training courses. All of our accredited first aid trainer courses, come with awarding body trainer certification, trainers manual as well as PowerPoint and Lesson Plans for you to use on your own courses.
Manual Handling Train the Trainer Courses
We provide the full range of Manual Handling Instructor Courses for the moving of objects, as well as moving and handling of people. In Healthcare we provide a wide range of other accredited Trainers Courses.
Health & Safety Training Courses
A wide selection of Health & Safety Training Courses from basic awareness courses such as Fire Safety, COSHH, PPE, Risk Assessment etc to CIEH, IOSH and NEBOSH Accredited Courses.
IOSH Accredited Patient Handling Trainer
This accredited patient handling trainer award is for candidates who need to qualify as moving and handling instructors. The course is aimed at the moving and handling of people.
E-Learning Courses
We provide a full range of E-Learning courses in health and safety, manual handling, fire safety, infection control, patient handling, DSE, etc. You can simply buy online and get access immediately to start your studies. This e-learning system will also allow you to print off your cpd certificate upon successful completion.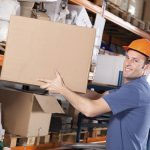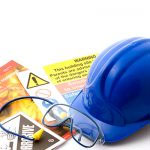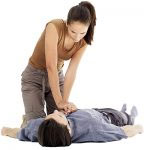 For any other questions or enquiries Contact us!
Abertay International Training Ltd Serves The Following Areas
Find Abertay International Training Ltd in
Abertay International Training Ltd General Description
First Aid Training