Time and date
CONSTRUCTION DIRECTORY
Kilduff Construction

Contact Details
About Kilduff Construction
Established over 40 years ago, Kilduff Construction was founded by Paddy Kilduff. The company has worked on, and completed to a very high standard, a vast array of private dwellings, extensions, commercial projects, school and church buildings, roofing projects and more.
In 2003, Donal Kilduff joined Paddy in the management of the company and runs the business on a day to day basis now.kilduff logo
The company utilises the services of many locally based skilled tradespeople and has very solid working relationships with trusted suppliers.
For home, office or farm based projects, Kilduff Construction has the capability and the experience. Kilduff Construction works closely with architects, engineers and our clients to deliver projects to the highest specification, on time. Kilduff Construction have the experience and ability to take commercial projects from inception to full finish. Kilduff Construction offers a "one stop" for all projects. Renovation and Restoration projects feature highly in the works we have completed over the past 10 years. Our experience in dealing with listed building and ensuring their sanctity is renowned.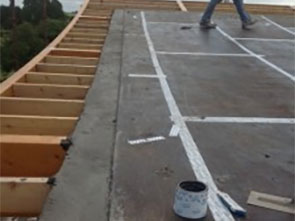 General Building Contractors
Kilduff Construction have a reputation for completing projects on time, within budget and to an extremely high finish. We work closely with our clients at all times.
Renovation & Restoration
We have the experience, skills, tools and people to understand your project and bring it to completion. Ask us for examples of our work over the last 40 years
Building related problem?
Kilduff Construction have a reputation to being able to solve complex building related issues from Roofing, Groundworks, Access and Drainage. Call us today.
What we do
Commercial & IndustrialPassive Homes
Our knowledge and experience on the subject is vast. We have completed many low energy homes and we are currently constructing a contemporary Passive House in Athlone which boasts U-Values of 0.1 on walls, roof and floor, 0.69 U-Values for windows and doors and an incredible 0.23 air changes per hour at 50 pascals for the house rigorously tested using the door blower test.
Groundworks
Our projects include site clearance, driveways, paving and kerbing, fencing, soil cultivation and services installation including drainage, electrical, sewage, septic tank and percolation areas.
Our micro machinery range means that we can access back gardens in mid-terrace buildings, in through the front door and out the back door or work on site where access is limited to a narrow side alley.
Home Extension
Extending your home can add value and can enhance your living space. It can also impact access, light usage and flow in the house. When you start planning your extension consider the whole house as well.
Mobility Adaptations
Our work is carried out in strict compliance with Document M of the Building Regulations. In cases where planning permission is not a requirement we offer a design and build solution and we meet all the necessary criteria for you to avail of Local Authority funding. If your adaptation project requires a home extension we have a long established reputation for quality work.
Old Buildings – Restoration
The roof on this building needed urgent attention. This is a listed building so great care was taken to use traditional materials and methods in keeping with best practice for the restoration of listed buildings. Part of the roof had to be stripped back to replace compromised structural timbers, a lead valley had to be replaced, slates were reinstated throughout the building and all the ridge tiles needed to be reinstated using traditional lime mortar. All this works was carried out with due care and attention to the character of the building.
Chimney Survey & Repair
Kilduff Construction offer a complete chimney diagnostic and repair service. We use the latest CCTV equipment to diagnose your chimney issue. Some images of what we find are displayed. Most chimney issues are the result of a chimney fire but poor construction can also lead to significant issues with running soot. Kilduff Construction will assess your chimney issue and work with your insurance company to rectify the problem. We also install solid fuel stoves and integrate the stove properly to your existing chimney stack or install an independent twin wall chimney in cases where an existing chimney stack is not available.
Concept to Finish
When we say concept to finish, we mean it. In some instances people contact us prior to having a design, prior to appointing an engineer and prior to getting planning permission.
For any other questions or enquiries please Contact us!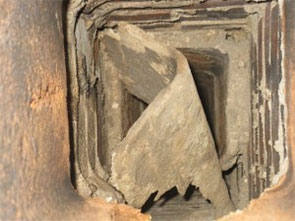 Contact us today
Monday-Friday: 9am to 5.30pm
Saturday: 10am to 2pm
Sunday: Closed
Kilduff Construction Serves The Following Areas