Time and date
CONSTRUCTION DIRECTORY
AllyTower Services UK

Contact Details
About AllyTower Services UK
Allytower Services UK
was once one of the largest & finest bespoke aluminium access tower, non-mechanical access equipment sales, hire and specialist service suppliers in the 1980s and 90s, all across the UK. This was way before the world wide web took off & podium steps were even invented.
Now Allytower Services UK are back, even bigger & better than before, in the 2020s and beyond all across the UK, with their lowest price promise once again.
Due to Allytower service UK's phenomenal, resounding, and incredible success in the 80s and 90s, Mr Access has phoenix-ed from the ashes. This once exceptional & great name in the access equipment industry that Mr Access started way back then now compliments and highlights Mr Access UK'S equipment sales, products, and services nationwide at the lowest price promise!
Products
Industrial Alloy Towers
Our tower range includes (besides all the standard type towers on the market):
Industrial Aluminium Towers
Folding Base Towers
Staircase Towers
One Man Towers
Lift Shaft Towers
Advanced Guard Rail Towers
8 Rung Ladder Towers
3T Ladder Frame Towers
Cantilever Towers
Double Double Width Towers
Deck Span Towers
Square Special Towers
Bridging Towers
Hi-Clearance Towers
Facade Tower Systems
Telescopic Towers
Bespoke Special Towers & Platforms
Scaffold Tower & Structures Design
Scaffold Tower Repairs
Scaffold Tower Hire & Sales
Scaffold Tower Erection
Scaffold Tower Training
And a lot, lot more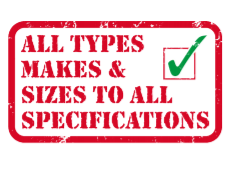 We are TOTAL Scaffold Tower and Access Equipment specialists at prices that are 2nd to none, Locally, Regionally, Nationally and if required Globally.
Aluminium Podium Steps, Platforms And Towers
The biggest range of podiums in the UK
0.25m to 2.00m platform heights as standard
Bespoke special aluminium and fibre glass podium steps
Access platforms and designed bespoke specials
Used Towers - Repairs and Spares (All makes and types)
GRP - Fibreglass Towers, Podium Steps and Platforms
Steel Towers and Platforms
Bespoke Specials - Artistry In Access
Bespoke aluminium and fibre glass access towers, and bespoke special access platforms systems and structures. Bring us your ideas to explore! Artistry in access, bespoke is no problem, your imagination, our access. We are your specials specialist nationwide.
Ladders, Steps, Stagings And Platforms (All makes and types)
Aluminium, fibre glass, timber,steel and bespoke specials.
Scaffolding Support & Fencing
Total scaffolding equipment, steel trestles, acrow props and all types of site fencing.
We are aluminium scaffold tube specialists nationwide.
Total Access Specialists
A full range of extra equipment & accessories are available on all the products outlined & listed for sale and hire.Available on request at the lowest price promise nationwide.
Nationwide Training
Total Training Services for all products and services as outlined and listed, locally, regionally and nationally at the lowest price promised.
Gallery
Click to close
AllyTower Services UK Serves The Following Areas