Titanic will once again be built in Belfast, only this time round, it will be constructed and displayed at Victoria Square in the heart of the city, just in time for the Easter holidays.
Victoria Square, Belfast is getting set for the launch of a spectacular balloon sculpture of the Titanic this week, as part of the landmark retail and leisure destination's efforts to mark the centenary of the famous ship. The impressive 45ft balloon sculpture is a 1/22 scale model of the Titanic and will be covered in over 14,000 modeling balloons. The striking sculpture has been devised and created by Worldwide Balloon Décor artist, Fiona Fisher and her team, based in Portadown.
The massive aluminum framework for the structure was delivered to Victoria Square, Belfast where the final assembly of the piece is currently ongoing. The final sculpture is set to be completed on Thursday 5th April, when it will be hoisted up and suspended above the main shopping mall.
-- Advertisement --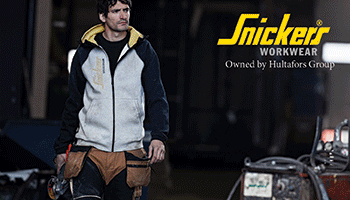 The stunning sculpture was commissioned by Victoria Square as part of its partnership with Titanic Foundation to commemorate the Titanic centenary and is part of a series of events and exhibitions taking place in Victoria Square during the month-long Titanic celebrations.
Locally based WH Scott Lifting, who have links to Harland & Wolff going back over 100 years to when Titanic was built in Belfast, have installed the winch, which is being used to winch the structure up.
Commenting on the novel project, Hugh Black, centre manager, Victoria Square said: "Victoria Square is proud to partner with Worldwide Balloon Décor to bring this striking tribute to the Titanic to the heart of Belfast city. As Northern Ireland's premier retail and leisure destination, we felt it was important that Victoria Square played its part in the centenary celebrations and we have partnered with Titanic Foundation to create a suite of events and exhibitions to commemorate Titanic throughout April. We hope that residents and visitors to the city will take great pleasure in seeing this remarkable piece of art and we thank Fiona and her team for their exceptionally hard work in bringing this project from concept to completion."
(CD/GK)