A new pilot project has been launched by ESB Networks to future proof the electricity network for homes, farms and businesses on the Dingle Peninsula.
The utility has chosen Dingle for its project to examine the impact of renewables, battery storage and greater use of electricity for heat and transport.
The findings of the initiative will in turn help ESB Networks deliver an electricity network to facilitate Ireland's transition to a low carbon future.
With over 4,700 homes, farms and businesses on the peninsula, a number of technologies will be tested in order to see if they meet the challenges of the future energy system, such as accommodating additional renewable power sources and the electrification of the heat and transport sectors.
-- Advertisement --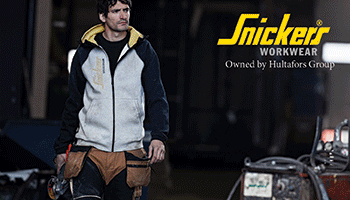 Managing Director of ESB Networks, Marguerite Sayers, said: "The Dingle Project will examine how ESB Networks can best deploy a range of new technologies to help lead Ireland's transition to a brighter energy future. We are grateful to the people of Dingle for the great welcome and interest we have received so far, and are hopeful that they will see the benefit of our projects over the coming years."
Deirdre de Bhailis, Manager of the Dingle Creativity and Innovation Hub, where the ESB project staff will be based for the duration of the project, said: "As electricity will be a significant part of the transition to a low carbon future, we welcome the decision by ESB Networks to engage with the people of the Dingle Peninsula and to explore how best the transition to a low carbon future can be facilitated.
"There will be opportunities for the community to learn about what is involved in the transition and help influence that transition.  As a community, the people of the Dingle Peninsula have always been open to innovation and our community will embrace this opportunity to help chart a pathway for Ireland's low carbon future – one of the greatest challenges facing the world today."
ESB is currently undertaking a transformation of Ireland's electricity network to allow for the connection of 300,000 electric vehicles and 330,000 homes to be heated by electricity by 2030.
(LM/MH)